News in Development
We are gathering more background on this news, stay tuned for updates.
Prior to 10:00 hours this Monday, the first people to demonstrate in Plaza Baquedano, in the Metropolitan region, within the framework of the commemoration of the first year of the so-called social outbreak.
The first to gather were two groups that unfolded some canvases alluding to social demands and calling for participation in the plebiscite of October 25.
At 11:20 hours the first incidents were registered after some of the attendees tried to scale the monument of General Baquedano, which is being guarded by police officers to prevent it from being vandalized again.
Therefore, the water-gun car acted, dispersing for the moment the attendees, who later returned to meet in the place.
#Providencia: now subjects damage the Monument of General Baquedano; consistent in scratches. pic.twitter.com/alUHZZI9NU

– East Prefecture Carabineros (@CarabPrOriente) October 18, 2020
For this day, Carabineros had more than 40 thousand troops deployed throughout the country.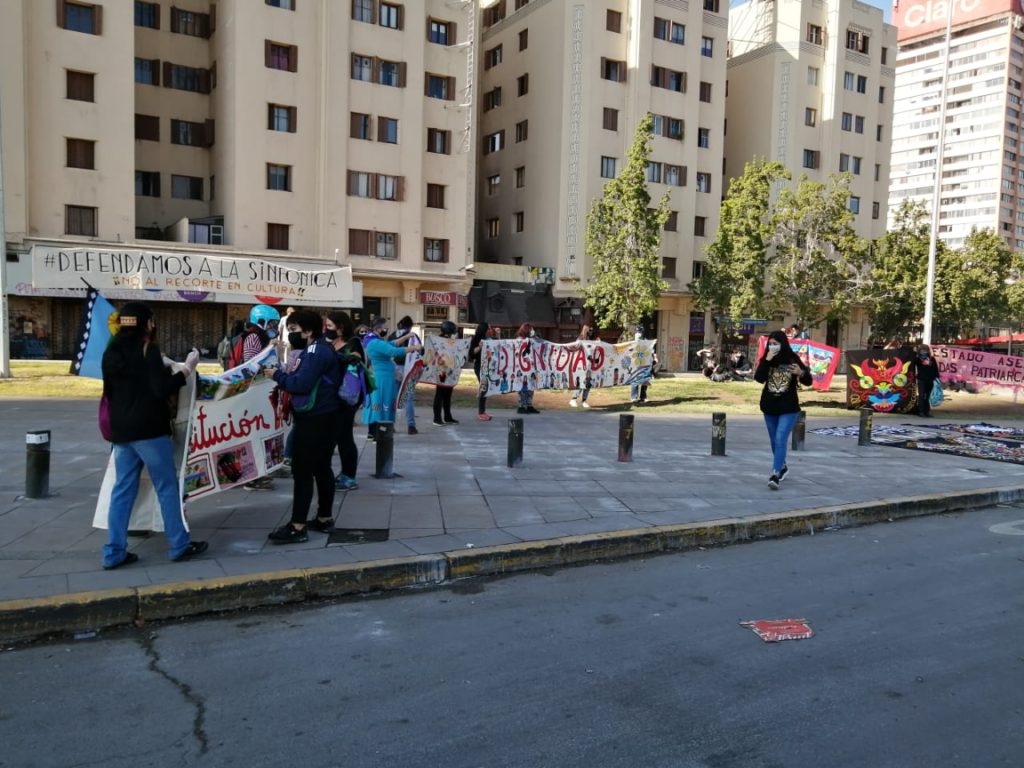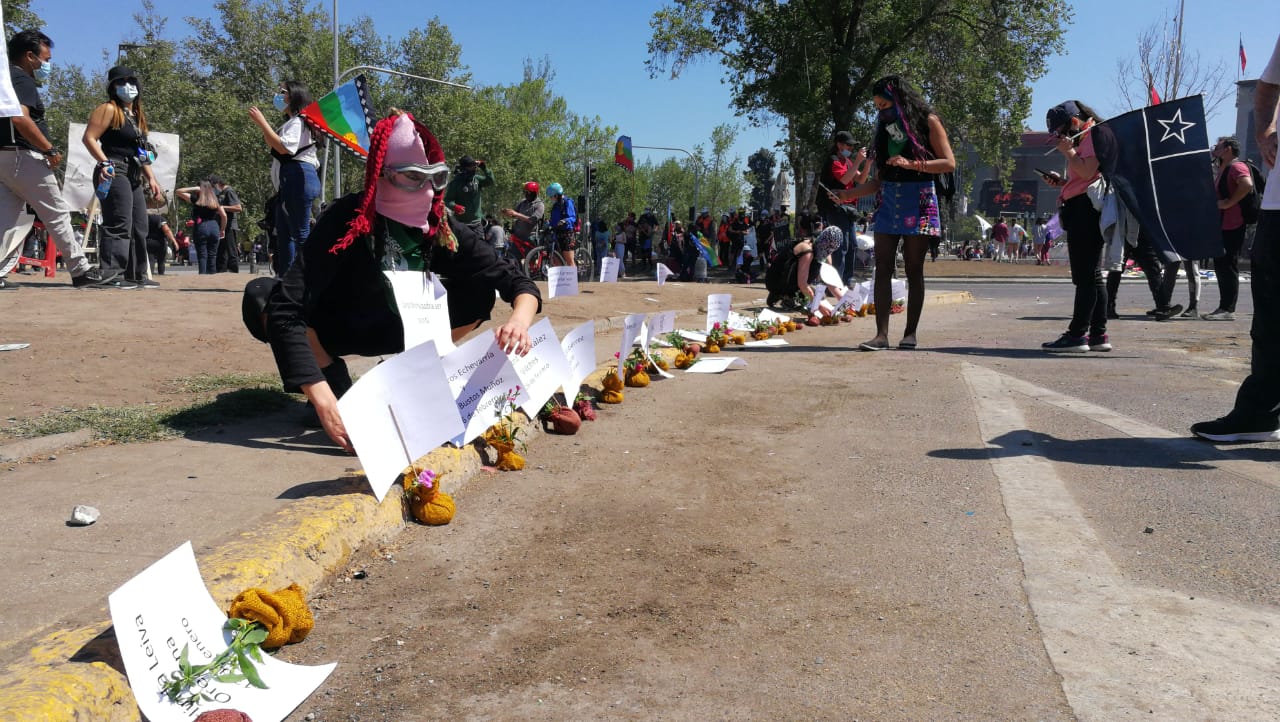 Front of the National Library
Another demonstration led by women is registered during the morning at the front of the National Library.
The participants are occupying the Alameda bus lane, heading west, in the presence of Carabineros.
As detailed to Radio Bío Bío, they will travel to the Gabriela Mistral Cultural Center where they will meet with another group of women and then continue in the direction of Plaza Baquedano.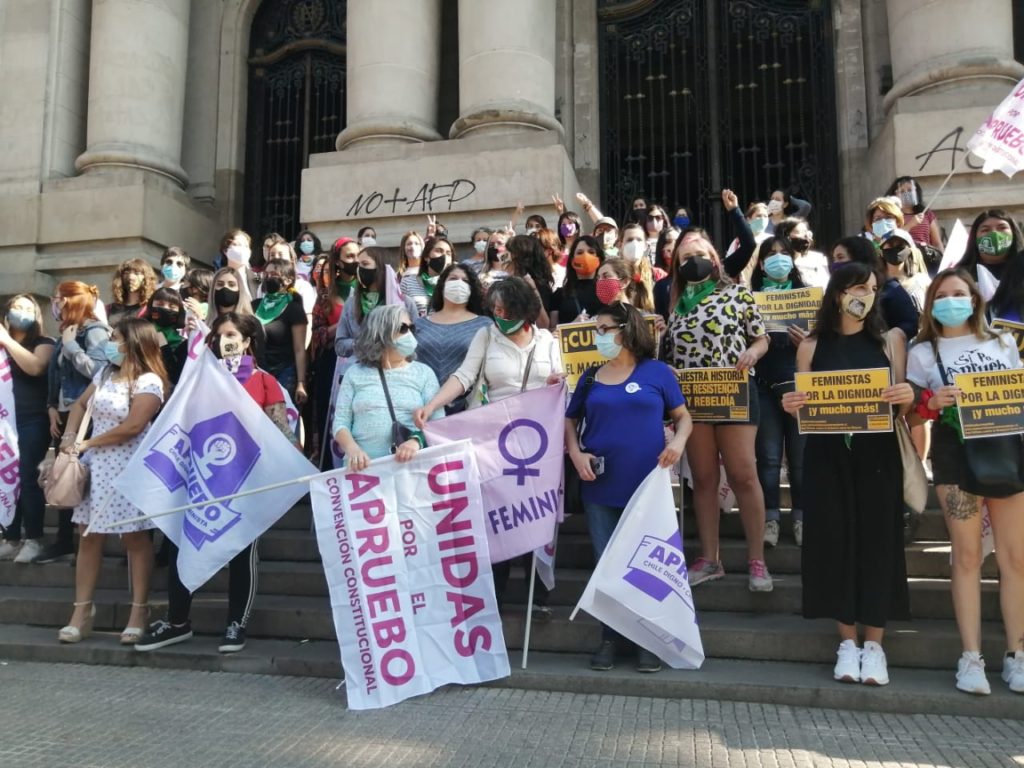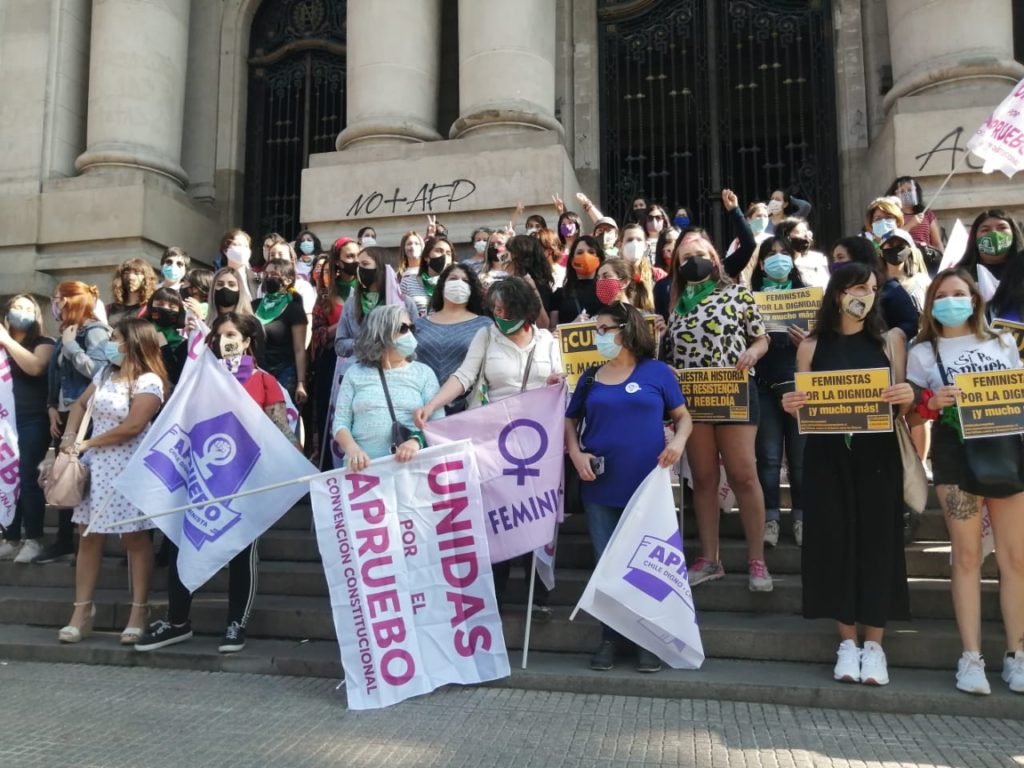 .