South Korean company LG Electronics began selling in Russia, a huge a 42.5-inch monitor 43UN700-B, which was announced late last year. It is built on the basis of high-quality IPS-matrix and is targeted at professionals who handle photo and video, design, architecture and so on.
Monitor LG 43UN700-B supports a resolution of 3840 × 2160 pixels, which corresponds to 4K. The aspect ratio is 16:9 and contrast ratio of 1000:1. The viewing angles horizontally and vertically equal to 178°, and the anti-reflective coating eliminates image distortion. The product supports the standard HDR10, and arovane brightness reaches 400 CD/m2. Response time is 8 MS.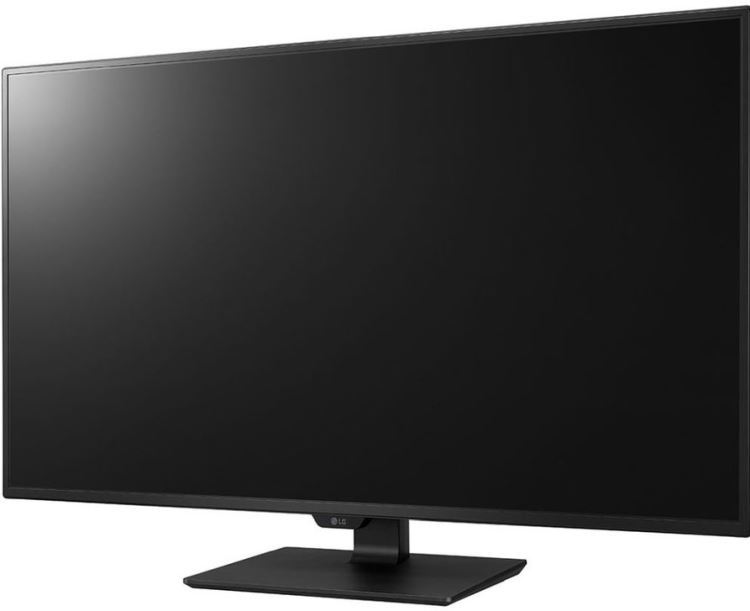 Among the special features highlight support functions 4PBP (allows you to simultaneously display Windows, four different applications in the format 2 × 2 matrix) and PIP (picture in picture). Both functions included in a control OnScreen and can simultaneously interact with multiple applications such as browser and media player.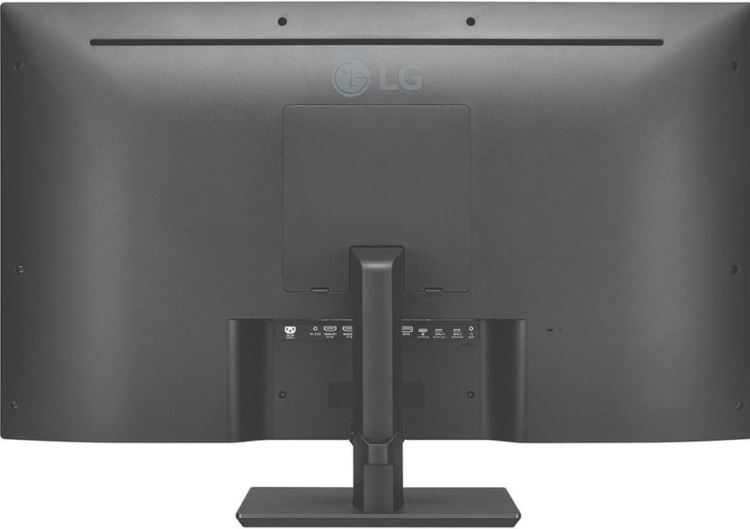 The speaker system includes a pair of built-in speakers 5 watt each. Support technology provides Rich Bass surround sound with rich bass.
Another feature is the availability of the USB Type-C, which allows to receive or transmit data and simultaneously charge your connected device (power charging up to 60 watts). In addition, USB Type-C can be used to connect a MacBook or iPhone (for data transmission).
To connect other devices it has two HDMI 2.0 and HDMI 1.4 and one DisplayPort 1.4 and a pair of USB 3.1. A large number of interfaces in conjunction with the adjustable stand allows you to connect several additional devices, creating a ergonomic place which will help to improve the work efficiency.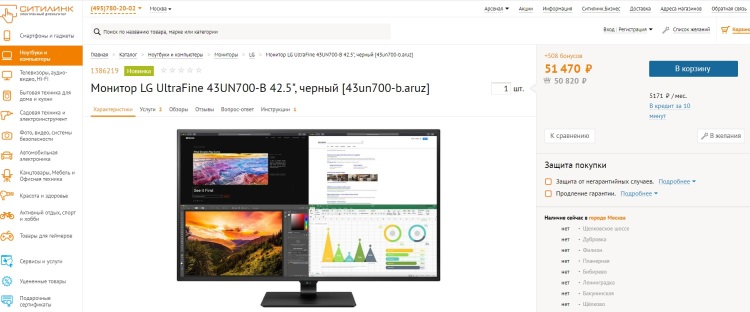 Monitor LG43UN700-B has dimensions of 967 × 275 × 648 mm and weighs 17.5 kg (including the dimensions and weight of the removable stand). Now it is available for purchase in a number of Russian Internet stores such as "Citylink", at a price of around 51 thousand rubles.
If you notice a mistake — select it with mouse and press CTRL+ENTER.