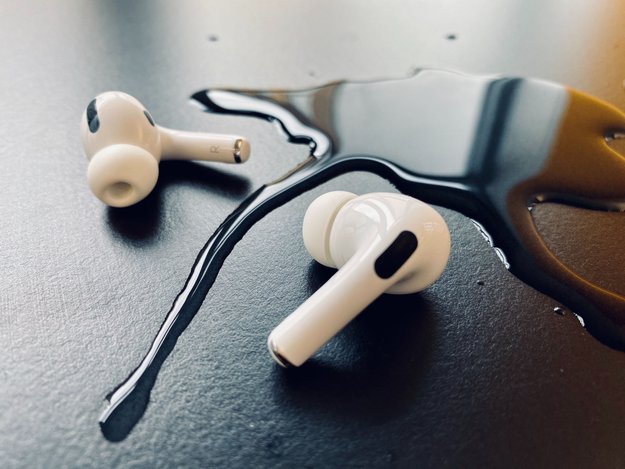 Apple still has a long way to go, as the AirPods will soon also have "offspring". An insider knows more about it – he recently landed a real hit.
Can we expect to see new AirPods in May? YouTuber Jon Prosser is sure of that and dares to make a prediction. The creator of the YouTube channel "Front Page Tech" is currently turning out to be a true "Apple Oracle" and new insider. Most recently, he promised us the launch of the new iPhone SE on April 15, and Apple even kept to it. Ergo: Prosser was spot on and we should probably take his statements seriously.
New AirPods in May: Open questions about the new Apple earphones
According to his tweet, new AirPods are in the starting blocks. Originally, these were intended for an Apple event in March, which, as is well known, did not take place. Now the Apple earphones are to be presented in May, probably just like the iPhone SE just by press release. At the same time, an updated MacBook Pro with a 13- or 14.1-inch display should start, which Prosser had already promised us before.
Many questions remain unanswered:
Which AirPods are you talking about?
Are you talking about the earphones previously dubbed "AirPods Pro Lite"?
Are these new AirPods replacing the previous second generation models or is there a third product range?
The current AirPods portfolio in comparison:
To classify: In February, the industry magazine DigiTimes reported on new AirPods models with a rather strange name. The "AirPods Pro Lite" could either be the normal AirPods of the third generation or a new variant of the Pro models. For example, earphones in the design of the pros would be conceivable without ANC (Active Noise Cancellation). So Apple would establish a third model range – a real surprise.
Could a third generation of AirPods look like this? Let's take a look:
The year 2020: Massive expansion of Apple's headphone division
On the other hand, expanding the successful product line is also logical. In June for the virtual WWDC (Apple's developer conference), for example, AirPods with a circumaural design are also to appear – expensive studio headphones whose space in the portfolio has so far only been occupied by Apple's subsidiary "Beats". According to Prosser, there will also be the "AirPods X" in autumn, based on the BeatsX models. So broadly positioned, Apple should slowly but surely carry the Beats brand to its grave.