Battlefield 2042 is getting a game mode that will be welcomed with open arms by many fans. It's about Battlefield Portal that best of the entire series. Best of all, you are completely in control.
The new mode was announced during tonight's EA Play presentation. During that presentation we got a good first impression of Battlefield Portal and we were told when the Open Beta will be available.
Battlefield 2042: the ideal game for diehard fans
Actually, I'm naming Battlefield Portal wrong. Despite being part of Battlefield 2042, this isn't exactly considered a game mode. According to EA and Ripple Effect Studios, we are dealing with a community-driven platform. A platform that makes it possible to fully experience Battlefield 2042 the way you want.
Portal combines the best that Battlefield 2042, Battlefield 1942, Battlefield Bad Company 2 and Battlefield 3 has to offer. You play on classic maps, use more than 40 weapons, drive more than 40 vehicles and use all armies, soldiers and gadgets.
Completely in your own hands
That of course sounds very cool, but the new mode ensures that you can fully take control. There are three ways in which you can use Portal.
You play Battlefield 2042 in crazy ways the developers have come up with
Combines the best of all worlds and builds your own game with pre-programmed changes
Plays completely by your own rules.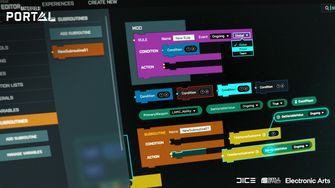 That last one might be the coolest. This way it is possible to fully experience Battlefield 2042 the way you want it. Want to play with 128 people on a mini-map while you can only use RPGs? It's possible! Fancy only regenerating health the moment you make a kill? It's possible!
So you can't think of it as crazy or Battlefield Portal allows it.
Battlefield 2042: Everything from Portal
To give you a good idea of ​​what you can do with Portal in Battlefield 2042, I'll list all the options for you. By this I mean all available maps, weapons and much more.
Maps
Battle Of The Bulge (Battlefield 1942)
El Alamein (Battlefield 1942)
Arica Harbor (Battlefield: Bad Company 2)
Valparaiso (Battlefield: Bad Company 2)
Caspian Border (Battlefield 3)
Noshahr Canals (Battlefield 3)
Weapons:
Over 40 weapons from 3 battlegrounds
M1 Garand, Panzerschreck, G3, M416 and more
Plus the integration of Battlefield 2042's All-Out Warfare arsenal
Vehicles:
Over 40 vehicles from 3 battlegrounds
The Spitfire and B17 Bomber return alongside modern equipment such as the Quad Bike and Little Bird
Plus the integration of Battlefield 2042's All-Out Warfare vehicles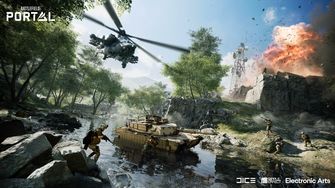 Gadgets:
More than 30 gadgets from 3 battlegrounds
Exploration items, such as the MAV and the Radio Beacon, are available as gadget selections alongside the Defibrillator and EOD Bot
Plus the integration of Battlefield 2042 gadgets
Armies:
Classic factions return in the Battlefield Portal, allowing you to combine them with 7 different armies from classic titles and the Specialists from Battlefield 2042
Armies like those of the UK, US and Germany in 1942 and those of the US and Russia in Bad Company 2 are featured exclusively in Battlefield Portal
soldiers
The return of factions to Battlefield Portal also means we're bringing back soldier archetypes, as you know them from the relevant titles. For example, Battlefield 3's Assault, Engineer, Support, and Recon roles return in Battlefield Portal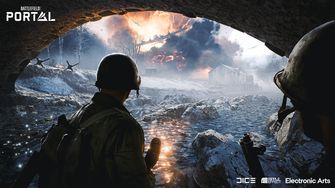 Not everything yet
The above will undoubtedly provide enough fun, but EA and Ripple Effect Studios ensure that you will not get bored easily. In addition to the content that will be available immediately from October 22, when the game is released, the future content of Battlefield 2042 will also be added.
The game will be available on October 22, 2021 and will cost €59.99 for PlayStation 4, Xbox One and PC. For €69.99 you can get the game for PlayStation 5 and Xbox Series X/S. The Open Beta will kick off on September 21.