The producer OnwardMobility announced on Wednesday that it has reached a license agreement with BlackBerry and FIH Mobile to launch a new Android smartphone with 5G technology and physical keyboard, according to a statement published on the website.
The new model of 'smartphone' is expected to reach stores in North America and Europe during the first half of 2021, although, at the moment, it is unknown at what price or with what other characteristics.
"We are excited for customers to experience corporate and government security and the mobile productivity that will deliver the new BlackBerry 5G smartphone, "said John Chen, CEO of BlackBerry.
Under the terms of the agreement, FIH Mobile will handle the supply chain. For its part, OnwardMobility will have the right to develop, design and commercialize the new device. Its CEO, Peter Kranlkin, has assured that "it will make possible the productivity without sacrificing the experience of the user".
«Important mission»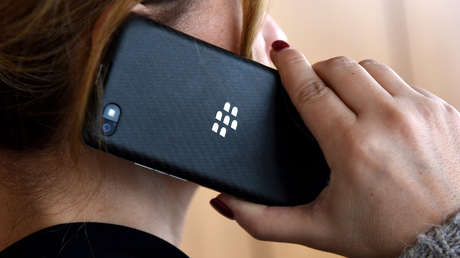 "Given the growing number of employees working remotely with critical data and applications, along with the constant threat of cyberattacks, there is an absolute need for a secure phone," reads a statement from OnwardMobility released by Franklin.
In this sense, analyst Jack Gold indicates that the BlackBerry 5G has the "important mission" of being a product "Highly secure" for businesses, governments, and regulated industries like finance, at a time when most companies in the telephone industry are rapidly investing in transformative technologies, but without placing enough emphasis on security.
Last February, the Canadian company BlackBerry announced that it would stop selling its mobile devices as of August 31, specifying that TCL Communication will no longer market its brand.