Britain imposes new sanctions on Putin's ex-wife and his cousins.
Published:
Updated yesterday 15:00
Britain says on Friday that it is expanding its sanctions against Russia with twelve new areas, including the introduction of sanctions against President Vladimir Putin's financial network, including his cousins ​​and ex-wife.
It shows the list of sanctions that the British Foreign Office updated on Friday.
People who are sanctioned include:
Alina Kabajeva, is a former Olympic champion in rhythmic gymnastics and sat from 2007 to 2014 in the Russian parliament as a representative of Putin's party "United Russia". She has for many years been designated as Vladimir Putin's girlfriend, and is also suspected of playing a role in hiding his personal fortune. Putin has commented on the Kabayeva rumors once – almost 15 years ago. Then he said he does not like people sticking their noses into people's privacy.

Anna Zatseplina, Alina Kabaeva's grandmother.

Ljudmila Putina, Putin's ex-wife. They were married from 1983–2014, and have two daughters together.

Igor Putin, Putin's cousin. The businessman is the director of Pechenga International Sea Port.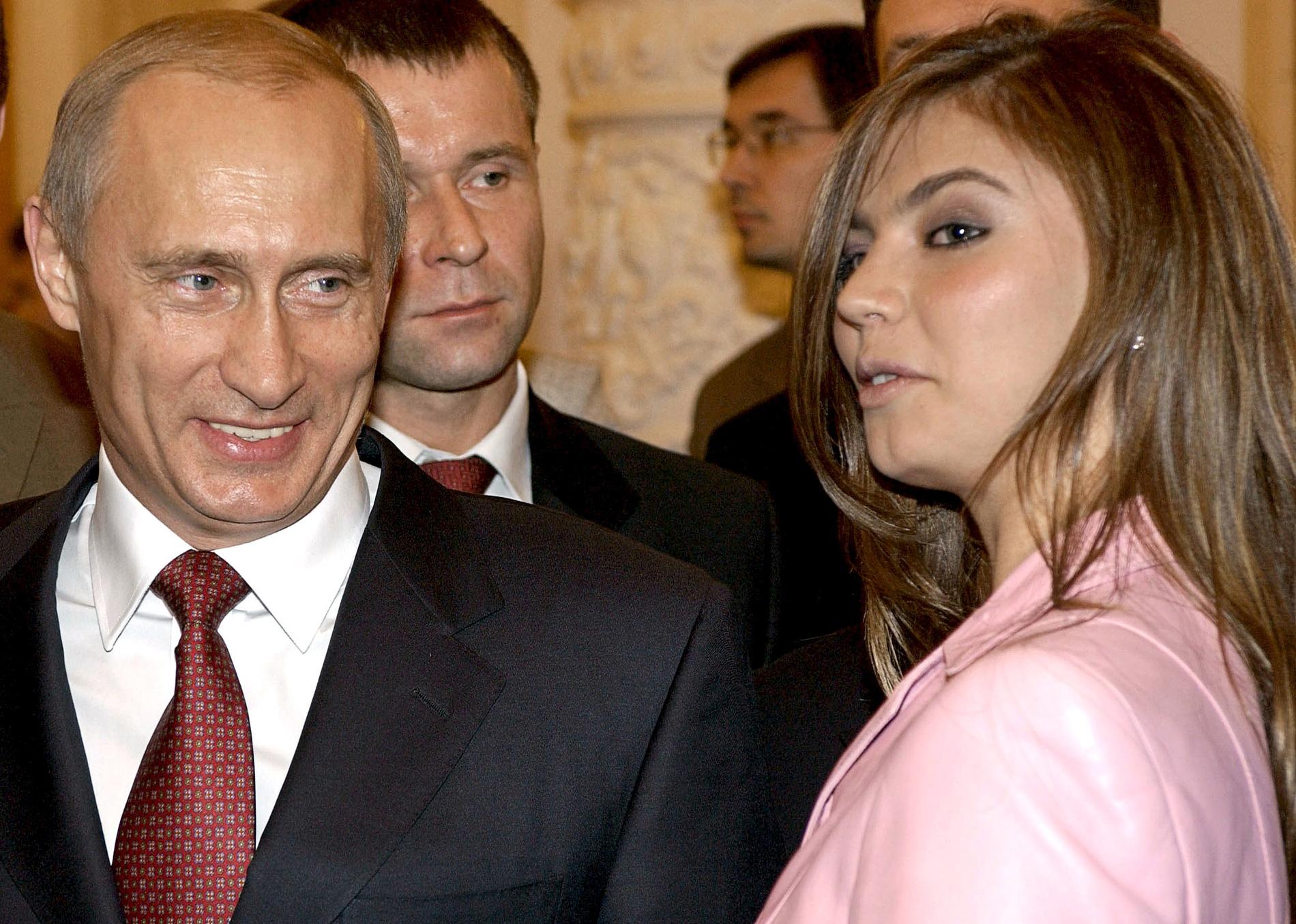 According to Sky News, the British Foreign Secretary Liz Truss says that they reveal and frame the shady network that supports Putin's luxury lifestyle.
"We will continue to sanction those who help and promote Putin's aggression until Ukraine wins," she said.
Britain has now sanctioned more than 1,000 individuals, including oligarchs worth 117 billion pounds. Official records show that Putin owns a modest number of assets, including an apartment in St. Petersburg, two Soviet-era cars and a small garage.
In reality, Putin is dependent on his network of family, childhood friends and the elite, who have benefited from his status and who in turn support his lifestyle, the sanction statement said. Their reward is influence over Russia's affairs.
Key positions
Researcher at the Norwegian Institute of Foreign Policy Jakub M. Godzimirski tells VG that there are several reasons why Alina Kabajeva is sanctioned.
First, she holds a number of key positions in Russian society. She has also made several statements of support for Russia's warfare. In addition, it is assumed that she has a personal relationship with President Putin.
– That they are in a romantic relationship are unconfirmed rumors that have been circulating for several years. She is a well-known figure in Russia, so the sanctions can have the opposite effect – she will be seen as a victim, says Godzimirski.
He says Russia has taken precautions before launching a full-scale invasion of Ukraine. Therefore, financial sanctions will not have an immediate effect.
– They have accumulated currency and gold reserves to protect themselves. The war did not come as a surprise. In addition, they are a large country with its own resources, which can largely cover their own basic needs for up to several years.
Affects family members
In April, the United States, the G7 and the EU introduced a series of new sanctions against Russiaincluding family members of President Vladimir Putin and Foreign Minister Sergei Lavrov.
Putin's adult children were among those affected by this sanctions package. The reason is that US authorities believe that Putin can hide values ​​from them, writes CNN. This is common among people in Russia's elite, an anonymous American official told CNN.