Arsenal captain Martin Ødegaard (24) has scored a total of 14 goals so far in the Premier League. Now football profiler Glenn Hoddle points to the changes in the Norwegian's game.
With two goals in yesterday's 3–1 victory over Chelsea, Martin Ødegaard has already doubled the number of goals scored in the league from last year.
Only Erling Braut Haaland (34), Ole Gunnar Solskjær (18) and Joshua King (16) are players with a Norwegian passport who have scored more during a Premier League season.
Glenn Hoddle, who played for a number of years in Tottenham and has over 50 international matches for England, sees big differences that have made Ødegaard a goalscorer. He believes the midfielder is now higher in the field, around the opponent's 16-metre yard.
– He played much deeper in the field earlier. I think it suits him to move into the small spaces higher up the pitch, says Hoddle in the Premier League's studio.
Ødegaard has previously been criticized for not scoring enough goals.
Ødegaard dominates the newspaper front pages in England:
1 / 4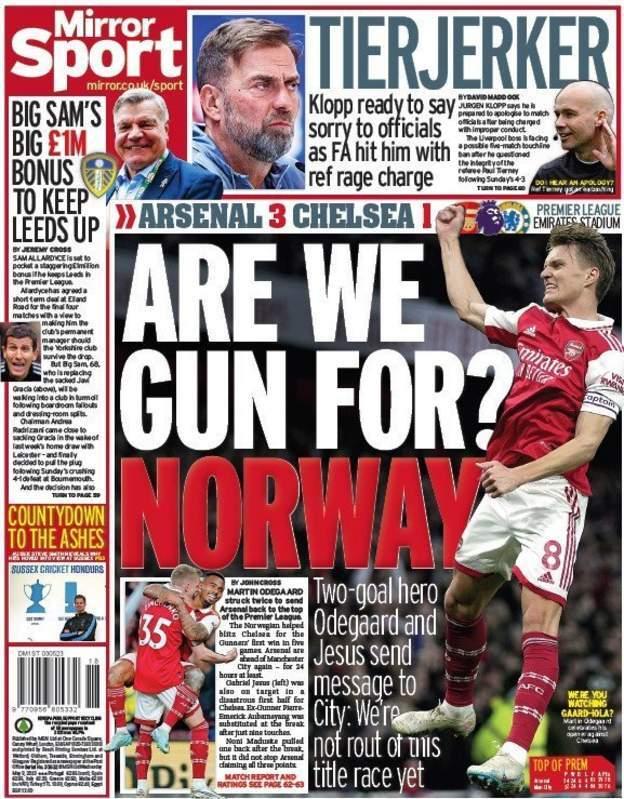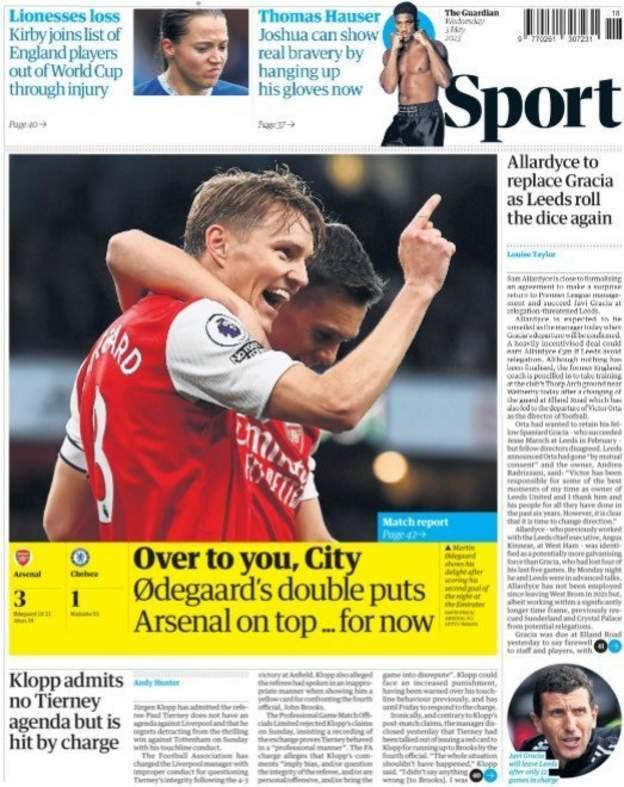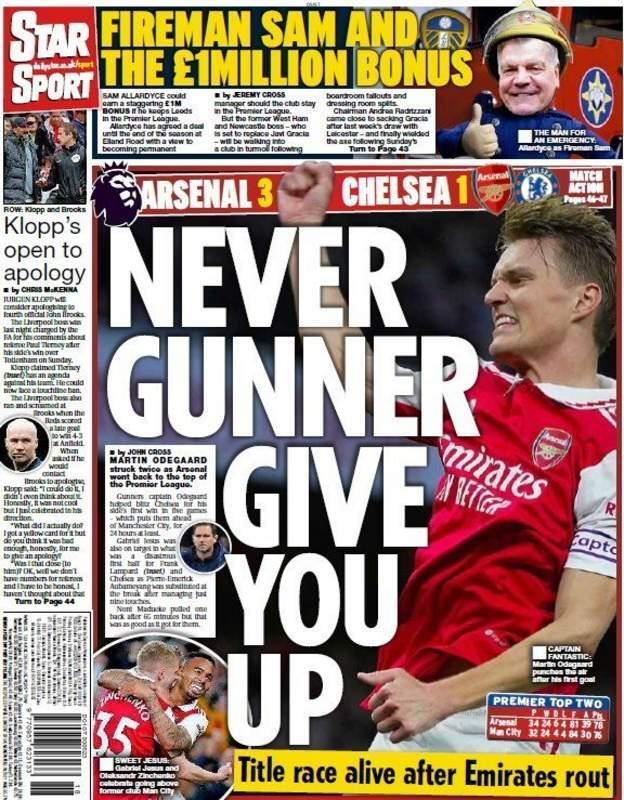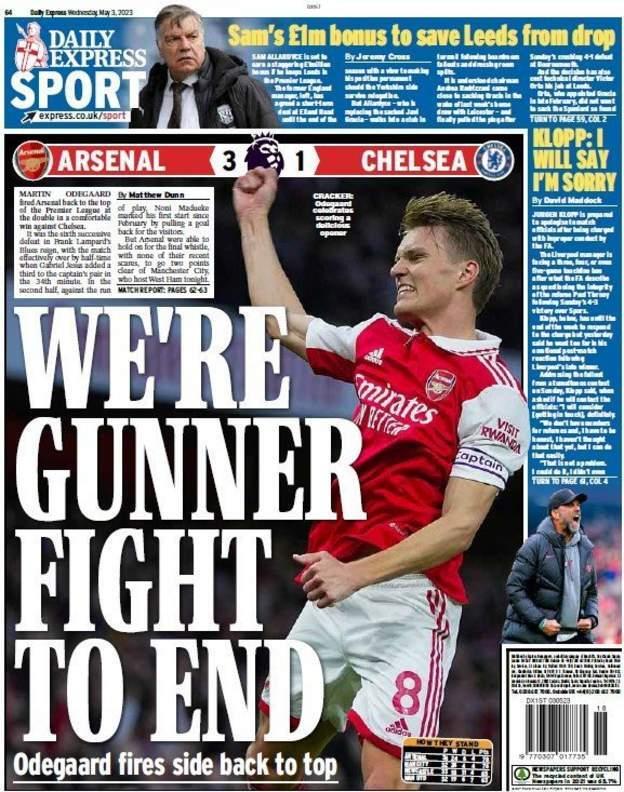 Martin Ødegaard is praised in British newspapers after the game against Chelsea.
The former Chelsea and Tottenham player believes the Norwegian has been Arsenal's best player this season.
– Taking the season as a whole, I think he has been Arsenal's best player this season. He has delivered most stably, says Hoddle and points out:
– In addition, it is more difficult to be consistently good when you play higher up the field, as he has done this season.
He is supported by Arsenal legend Ian Wright who sat in the studio with Hoddle. Former Fulham and Chelsea goalkeeper Mark Schwarzer also lets himself be excited.
– When Ødegaard arrived at the club you could see what a quality player he was, but he didn't score enough goals. He has really added it to his game, says Schwarzer to the BBC.
See the difference between Ødegaard's two seasons in the Premier League: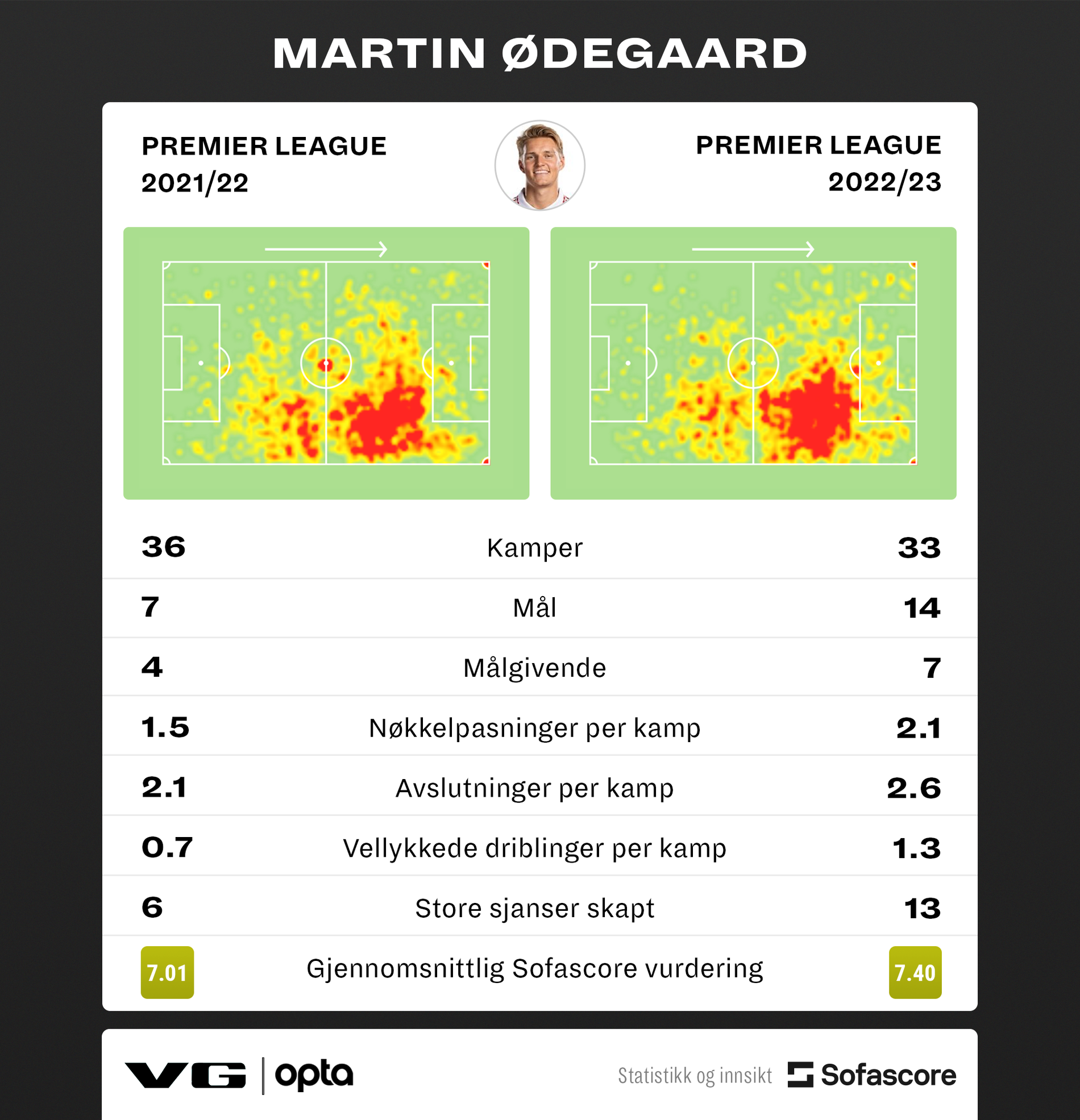 – He makes deep runs into the box and gets into the right positions. In addition, he has improved his finishing skills.
Arsenal manager Mikel Arteta once again praises his Norwegian captain.
– He has 14 goals this season, and has an impact on the team in terms of his leadership skills. I am very happy with him, says the Arsenal coach to the BBC.
Sky Sports has given Ødegaard nine out of ten points on the stock market after the Chelsea victory, while at the national broadcaster BBC har the Norwegian got 8.66. Daily Mail thinks the Arsenal captain deserves 8.5.