In this live blog we will keep you informed on Tuesday with the latest news about the corona crisis.
The main facts at a glance:

On Tuesday, three new coronavirus deaths were reported in our province. The number of corona deaths in Brabant stands at 1488.
In total, since the end of February, 8887 corona infections have been diagnosed in Brabant.
The announced relaxation of the measures continues.
Read all the news about the coronavirus on our special theme site.
19.30
Paul Depla, the mayor of Breda, once again pleads with Omroep Brabant for a trial day in the catering industry on 25 May.
19.15
Minister De Jonge reports that there will be a national telephone number for requesting a corona test. If you have complaints and want to be tested, you no longer have to go to the doctor.
From 25 May, all nursing homes that are ready and meet the conditions can receive one regular visitor per resident.
Waiting for privacy settings …
19.10
Public transport travelers who do not wear a face mask after 1 June can be fined € 95. From that day, traveling with a face mask is mandatory in train, bus and tram, Prime Minister Mark Rutte announced.
Public transport will run again with a normal timetable next month, but still with 40 percent of the capacity. It is still important, according to the Prime Minister, that people only take public transport when necessary.
19.00
"It was already around: we think it is responsible to take the steps that we announced two weeks ago, "says Rutte." We have earned that space together. It is crucial that everyone understands that the relaxation of the measures makes it even more important that we remain vigilant. "
As of June 1, meetings for 30 people are possible in all public buildings, exclusive staff. So that's about every restaurant, cafe and cinema. "This is a big and exciting step," said the Prime Minister. Clubs and party bars are excluded.
Secondary education will start again on June 2. On June 8, primary schools will open completely, as will after-school care. Pupils come to school on foot or by bicycle, not by public transport.
Rutte also complimented the Dutch youth. "Corona turns your life upside down. When you are young, your friends, sports club and even school are important. The vast majority of children and young people have adapted very well and kept to the rules. It is partly thanks to you that there are fewer people in the hospital. Nobody knows what our country will look like in the near future. I challenge you: come up with ideas, come up with criticism, preferably constructively. "
Read here the most recent version of corona measures on the website of the National Government.

18.50
Prime Minister Rutte speaks to the Netherlands again at 19.00. This can be followed live via Omroep Brabant.
16.50
At the moment, seventeen corona patients are still being treated in the Catharina Hospital, of which four are in intensive care.
16.20
Pupils in primary education can go back to school from the beginning of June. The cabinet aims to reopen primary education on 8 June. Secondary education will also start again in early June. De Telegraaf reports this based on sources from The Hague.
Waiting for privacy settings …
16.15
The enormous virtual queues for booking a ticket for the Efteling are over. At the busiest time on Monday, 24,000 people were waiting to make a reservation at the park in Kaatsheuvel, which will open again on Wednesday. Efteling was closed since March 14 because of the outbreak of the coronavirus.
16.00
The municipality of Eersel is looking for the heroes in this era of corona. Mayor Wim Wouters calls on residents of Duizel, Eersel, Knegsel, Steensel, Vessem and Wintelre to vote, after which he chooses twelve winners and will personally bring a surprise.
15.16
The footballers of PSV agree to a salary reduction.
ALSO READ: PSV players agree to less salary
14.04
There have been 21 new deaths from COVID-19 in the Netherlands in the past 24 hours; this has increased the total number of deaths in our country since the end of February to 5,715. In our province, three people died from the corona virus in the past 24 hours. The number of corona deaths in our province now stands at 1488. These are preliminary figures from the National Institute for Public Health and the Environment (RIVM).
Waiting for privacy settings …
This institute also reports that 34 'new' patients have been admitted to hospital in the past 24 hours and that 44,249 patients have now been infected with corona nationwide. In Brabant, this now concerns a total of 8887 infections, 19 more than Monday.
Waiting for privacy settings …
13.59
The Outbreak Management Team (OMT) will provide new advice next week about the possible reopening of the gyms in the Netherlands before 1 September. This was announced by Minister Martin van Rijn (Medical Care) on Tuesday.
"The corona measures hit enterprising sports providers such as gyms hard," said the minister. "I have therefore asked the OMT to advise whether they can open again earlier than 1-9. This advice will follow next week." According to the cabinet's roadmap, the gyms cannot open again until 1 September, much to the dismay of the sector.
11.52
In total, 120 people with COVID-19 are in nursing wards in hospitals in Brabant on Tuesday. Forty of these patients are in intensive care. That is eight less than Monday, according to the daily figures of the Regional Consultation Acute Care Chain (ROAZ).
Furthermore, there are 95 people, compared to 67 patients Monday, in the various nursing wards of the hospitals in our province who have corona complaints, but for whom the virus has not (yet) been diagnosed. There are two patients in intensive care. According to the ROAZ, ten to twenty percent of those patients later appear to be infected with the virus.
10.34
Well-known martial artists such as former world champions K1 Sem Schilt and Ernesto Hoost demonstrate on Friday in The Hague against the cabinet's prohibition on opening martial arts schools due to the corona crisis. The martial arts industry wants to get back to work and will express that wish with a demonstration at the Koekamp where athletes will show how to train at a safe distance from each other.
10.55
Swimming pool De Schop in Asten will open again on May 25. With the necessary adjustments, the swimming lessons for the diplomas A-B-C, swimming skills, snorkeling and survival swimming start again. The group lessons and recreational swimming will follow later. When exactly is not yet clear.
Waiting for privacy settings …
9.00
"There is so much space here that we can easily receive a thousand people in a safe way." This says director Jeroen Dona of the Brabanthallen in Den Bosch. He wants to relax the rules.
ALSO READ: 'One hundred is the same as zero', Brabanthallen want to relax 100 people
8.50
Strandpark Aquabest will be open to guests again from Thursday, Ascension Day. "Visitors can lie on the beach at an appropriate distance from each other from this Ascension Day," says the beach park. "The weather is beautiful and the water is pleasant."
Amusement park DippieDoe at Aquabest in Best is also open again from Ascension Day. "This is completely corona proof, so that visitors can safely visit the park," DippieDoe says. The advice is to buy tickets online.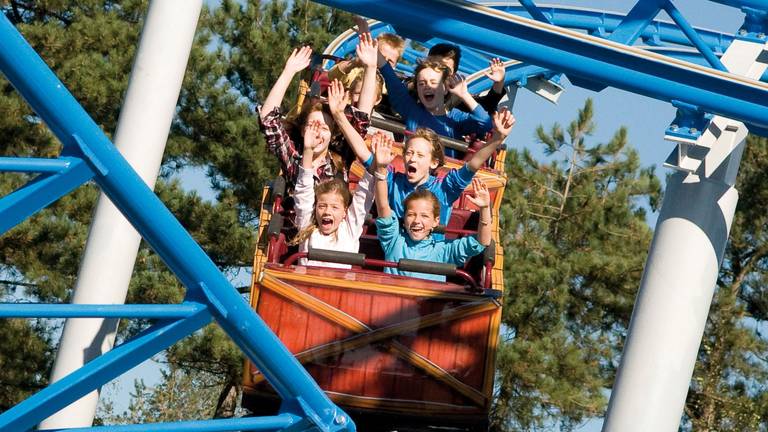 8.20
Hand over coronaproof snacks. According to Loopings, Efteling has devised a solution for this: a slide. If you order a Eigenheymer in the amusement park in Kaatsheuvel, a fried potato spiral on a stick, the delicacy will come to you via a slide.
Waiting for privacy settings …
7.44
The maximum interest rate on consumer loans will be reduced from 14 to 10 percent. Minister Wopke Hoekstra of Finance wants to give consumers the opportunity to 'borrow money against lower monthly payments in these difficult times', he writes in a letter to the House of Representatives.
6.57
General practitioners lack important information to arrive at a rapid diagnosis and treatment of coronary complaints in cardiovascular patients. Now that the corona measures are being relaxed and people are getting back in touch with each other again, it is vital that GPs see who is at risk of serious illness due to the virus, says the Heart Foundation.
Therefore, together with general practitioners and cardiologists, she is researching ways to achieve a better determination.
6.20
Minister Hugo de Jonge has designed a 'control panel' that shows how the fight against the corona epidemic is progressing and what measures the cabinet will take if the virus rears its head. Then perhaps the terraces could close again in a certain region, travel by public transport would be curtailed, or other advice or measures would be tightened up.
5.57
Many healthcare workers still have to work without protective equipment such as mouth masks, safety glasses and aprons. The FNV Zorg & Welzijn trade union finds from its own survey that the lack of protective equipment is greatest in nursing homes and in home care, where 60 percent say they lack protection.
According to the union, one in three employees must work without protective equipment in hospitals, and one in six in maternity care.
Vice-chairman Kitty Jong of FNV calls it 'unheard of that healthcare personnel must still work without protective equipment and therefore risk corona infection'.
The catering industry may only open on 1 June and then only from noon. The cabinet will take over the advice of the security regions on Tuesday, insiders report after the Security Council. The mayors of 25 security regions have indicated that they do not want the catering industry to open before 1 June. The catering has expressed a desire to open earlier, partly because customers can still benefit from the whole Pentecost weekend. But the mayors don't like that.
The government also does not want the catering industry to open from midnight. This should prevent catering parties from organizing all kinds of parties or other gatherings, according to sources from The Hague.
5.17
The housing market in the Netherlands has hardly suffered from the corona measures that have been in force in the Netherlands for two months. In the past week, the number of transactions was 23 percent higher than the weekly average for the government announcing the measures, the Dutch Association of Brokers (NVM) reports. An average home now costs 333,000 euros. Compared to a year earlier, this is 7.7 percent higher nationally.
Waiting for privacy settings …
.