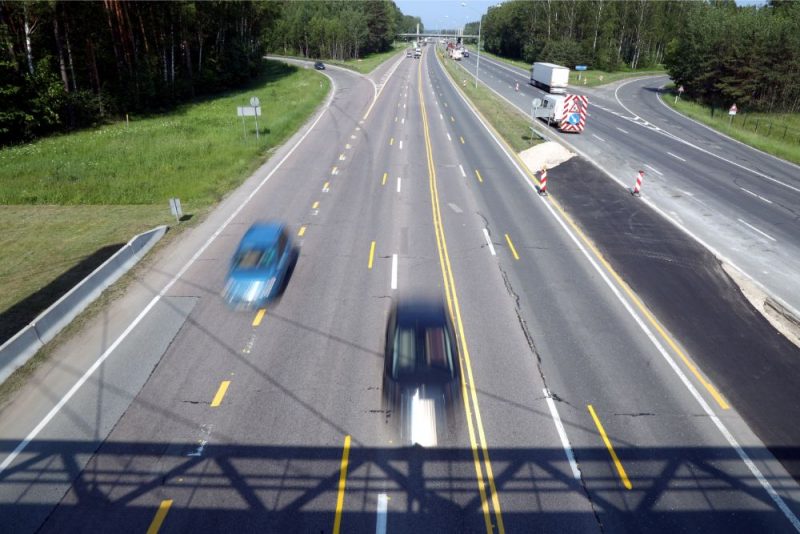 The public initiative portal "Manabalss.lv" has started collecting signatures for refusing to increase the maximum driving speed on the Jūrmala highway up to 100 kilometers per hour (km / h).
Ansis Mežulis will point out the representative of the initiative. It is planned to submit the initiative to the Ministry of Transport.
The initiative explains that the section of the Jūrmala highway from the last Babīte transmission line connection to the Jūrmala border is only three kilometers long and the maximum driving speed of 100 km / h would allow obtaining only 12 seconds, compared to the currently allowed speed of 90 km / h.
Mežulis pointed out that when cars enter Jūrmala, braking and rearrangement take place, because some "fast riders" from the third lane have to drive further along the Ventspils highway or buy a Jūrmala pass, so they have to take the right lane.
"Already now, due to these maneuvers, several accidents occur during the year. Increasing the maximum speed is expected to increase the number of accidents, "said the author, adding that the Road Safety Directorate would probably try to prevent a higher number of accidents according to the standard method: to apply the" 70 km / h "sign or stationary photo radar faster".
Mežulis believes that increasing the maximum allowed speed will increase driving risks, so he encourages not to increase driving speed on this section of the road.