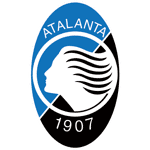 Atalanta
Brescia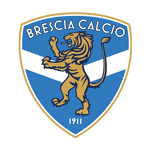 end
62
30 '- Goal – Duvan Zapata (4 – 1)

28 '- Doelpunt – Ruslan Malinovskiy (3 – 1)

25 '- Goal – Marten de Roon (2 – 1)

8 '- Doelpunt – Ernesto Torregrossa (1 – 1)

2 '- Goal – Mario Pasalic (1 – 0)
83 '- Doelpunt – Nikolas Špalek (6 – 2)

80 '- Verv. Marco Sportiello by Francesco Rossi

74′ – Verv. Ruslan Malinovskiy door Roberto Piccoli

74 '- Verv. Berat Djimsiti by Lennart Czyborra

73 '- Verv. Timothy Castagne door Raoul Bellanova

67 '- Ref. Alfredo Donnarumma by Florian Aye

61 '- Verv. Ernesto Torregrossa by Emanuele Ndoj

58 '- Goal – Mario Pasalic (6 – 1)

57 '- Verv. Mattia Viviani door Sandro Tonali

55 '- Goal – Mario Pasalic (5 – 1)
Serie A TIM Matchday 33 14-07-2020 21:46
8′
Ernesto Torregrossa
1 – 1
28′
Ruslan Malinovskiy
3 – 1
After the sour draw on the field of leader Juventus, Atalanta has picked up the thread of victories again. And how. Against the tail team Brescia the goal machine turned back to full speed. The visiting goalkeeper had to turn 6 times.
Last weekend, two unfortunate penalties kept Atalanta from a stunt victory in Turin, but that missed opportunity seemed to be completely consumed with the team in shape in Serie A a few days later.
Only briefly, Brescia was able to keep up appearances, with a quick equalizer by Torregrossa after Pasalic's even faster 1-0. Halfway through the 1st half, the home team pressed the gas pedal fully, a few minutes later it suddenly was 4-1. Malinovski (ex-Genk), among others, took his goal again.
After coffee it went from bad to worse for the visitors. Pasalic added two more for the hour, so Atalanta is already at 93 league goals. Spalek's 6-2 in the lock was just a plaster on a wooden leg for Brescia. Base customer Castagne played at Atalanta for 73 minutes.
VIDEO: Atalanta puts 6 in the basket