The almost lifelike ladies caused loud discord despite the silence
Tuesday, May 19, 2020 | 07:05 a.m.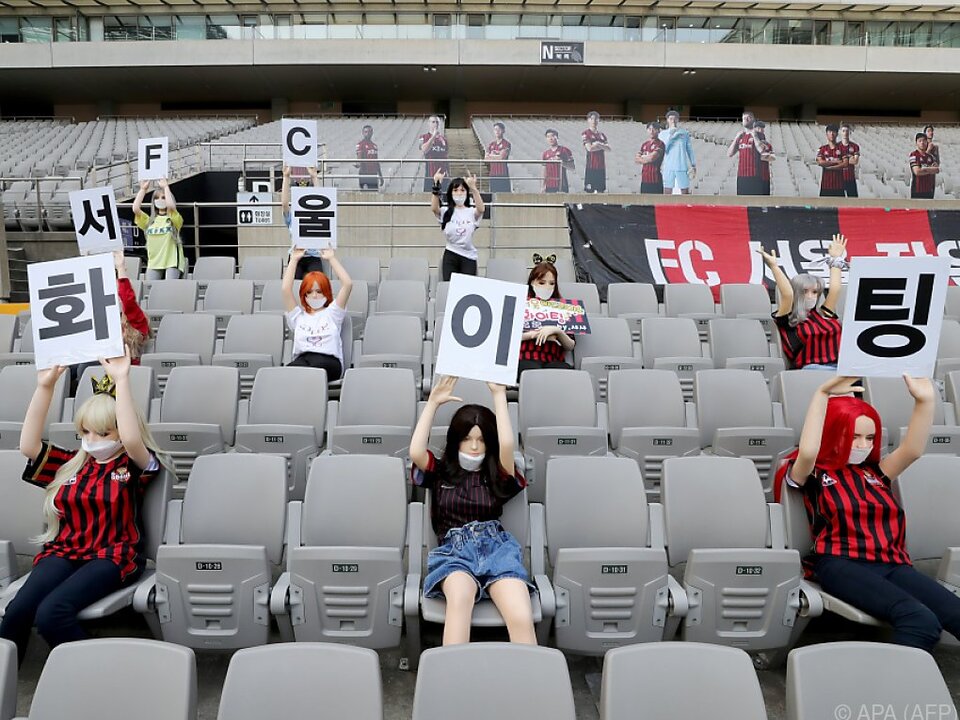 APA / APA (AFP) / –
According to accusations from fans, the South Korean first division football club FC Seoul has apologized for using sex dolls as dummy visitors during a ghost game. From the start, the club assumed that it was mannequins and not adult toys, FC Seoul said on social media. The supplier confirmed that.
However, the club conceded that before the home game on Sunday at the Seoul World Cup stadium against Gwangju FC (1-0) not "every installed detail" had been checked.
Because of the corona virus outbreak, the K-League championship games are currently taking place in front of empty ranks. To loosen up the atmosphere, FC Seoul wanted to add an "element of fun" with dolls in the empty seats on matchday two. Some of the dolls wore the club jersey, others held up posters to support their team. However, some advertised adult websites.
According to the association, some of the dolls actually originally came from a sex doll manufacturer. The dolls would therefore still have a lettering in connection with adult toys. "This is an inexcusable mistake on our part," it said. The club apologizes for causing upset among fans.
From: APA / dpa