FC Twente canceled the contract of head coach Gonzalo García and captain Peet Bijen on Friday. That does not mean that they have to leave.
Clubs must cancel expiring contracts with trainers and players from whom they may wish to say goodbye before April 1. Otherwise, the commitment is automatically renewed automatically under the same conditions.
FC Twente can at a later stage still choose to offer García and Bees a new contract. In the meantime, they are free to negotiate with other clubs.
The current number fourteen of the Eredivisie reports in a short statement that "the contracts with players and coaches with an interim extended expiring commitment and / or an option have been formally canceled."
Wout Brama, Paul Verhaegh, Aitor Cantalapiedra, Javier Espinosa, Haris Vuckic, Emil Berggreen, Tim Hölscher, Ramiz Zerrouki and Jeffrey de Lange also have an expiring contract, but that is only their first commitment at FC Twente. Therefore, no dismissal has to be requested for them.
Because the club from Enschede with Noa Lang (Ajax), Calvin Verdonk (Feyenoord), Giovanni Troupée (FC Utrecht), Oriol Busquets (FC Barcelona), José Matos (Cádiz), Rafik Zekhnini (Fiorentina) and Joel Latibeaudiere (Manchester City) also has a large number of mercenaries until mid-2020, the selection of next season will probably look very different.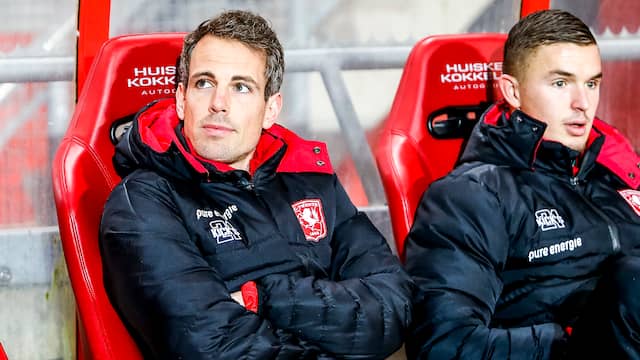 Wout Brama's contract has also been formally terminated. (Photo: Pro Shots)
García had a major conflict with Brama
Earlier this year, García made headlines due to a conflict with club legend Brama. Supporters came to get a story, because the club legend was not part of the match selection. In a covert recording, García and goalkeeper coach Sander Boschker accused Brama of having a very negative attitude and leaking to the media.
Twente, who was promoted last year, started strongly this season, but with only two victories in eight games after the winter break, the game is over. García's team occupies the fourteenth place and has only one point more than PEC Zwolle (fifteenth) and Fortuna Sittard (sixteenth).
View status of the Eredivisie
.