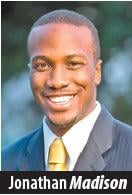 I'm not a gambler. However, I am willing to bet that you and I woke up this morning, we got dressed and we left for some program, even if it was work, school or another task. For some of us, the morning may have involved applying makeup, perfumes and other objects – all before leaving home. If you are like me, you may have even recognized at least one or two people with a smile or a kind gesture on your way to work.
Below the surface, I'm also willing to bet that we are all facing challenges that have real emotional effects on us. Behind smiles, clothes and gestures are much more real evidence than we would feel comfortable sharing with others. The fatigue of fighting a disease or an illness; a failed marriage; a past full of regrets; adapt to life after the recent death of a loved one; harrowing debts and financial deficiencies; or overcome a battle lost with an addiction.
Many of us hide the most vulnerable parts of ourselves because we don't want to burden the rest of the world with our problems. Besides this, our society is obsessed with the appearance of "winning" rather than the reality of being vulnerable. We have created a false perception that vulnerability is a weakness rather than a force. Being "hard" and refusing to recognize pain is somehow strong. Our society embraces the "highs" of life and detests the "lows" of life. The final results speak for themselves. Drug addiction and sexual perversion have almost dominated our culture. Depression and other mental illnesses have increased among Americans. In 2017, 47,173 Americans died by suicide, triggering a national crisis.
The astounding number tells us two things. First of all, the people in our nation are suffering a lot. That pain does not respect wealth, socioeconomic status, race, creed or religion. Consider that last year, world-renowned fashion designer and entrepreneur Kate Spade, and guest and celebrity of CNN chef Anthony Bourdain, committed suicide after losing battles with mental illness. Their deaths shed light on the surprising suicide rate in our nation. There are 129 suicides a day in the nation. In addition, consider the individuals known to all who have attempted and survived suicide: Oprah Winfrey, Halle Barry, Elton John, Drew Barrymore and Michael Phelps, among others.
Second, few are willing to confront that pain. Instead, many return to antidepressants to numb their perception of the problem. Of course, enough of this practice leads to substance abuse and addiction, which exacerbates mental illness. In recent years, the suicidal tendency among well-known and successful individuals due to mental illness has increased: Heath Ledger in 2008, Robin Williams in 2014, Linkin Park singer Chester Bennington in 2017 and many others. The trend reveals an amazing reality. Wealth and success do not fill a void by themselves or make an individual whole with any standard.
Each of us experiences ups and downs in life. We may not be able to choose all the ups and downs we experience in life. However, we can make the decision to move forward despite the challenges and triumphs that could come.
The month of May is the month of mental health awareness. If you know or suspect someone who might consider suicide, call the National Suicide Prevention Lifeline at (800) 273-8255.
Born in Pacifica, Jonathan Madison worked as a professional policy manager for the United States House of Representatives, Financial Services Commission, from 2011 to 2013. Jonathan works as a lawyer and can be contacted by e-mail at the address jonathanemadison@gmail.com.
(tagToTranslate) mental illness (t) suicide (t) perversion (t) medicine (t) politics (t) law (t) psychology (t) lifeline (t) end result (t) drug addiction (t) jonathan madison