Dubai, United Arab Emirates (CNN)–London is home to the Tower Bridge, the Houses of Parliament, and the Great Wheel that spins beside the River Thames. However, the city's newest attractions may outpace them all in terms of their notoriety.
The Marble Arch Mound, which opened on 26 July, has been rated the worst site in the UK capital.
Rather than being a leafy area adorned with trees and herbs sprouting from its sides, the landmark is a mound of dirt.
The $2.8 million project on the edge of Oxford Street promised sweeping views of London from its 82-foot panoramic platform.
Potential visitors were assured that the views of Oxford Street had never been seen before.
They were also told that they were going to an interesting exit across the hill, where there would be an art gallery, as well as a place to buy food from Marks & Spencer.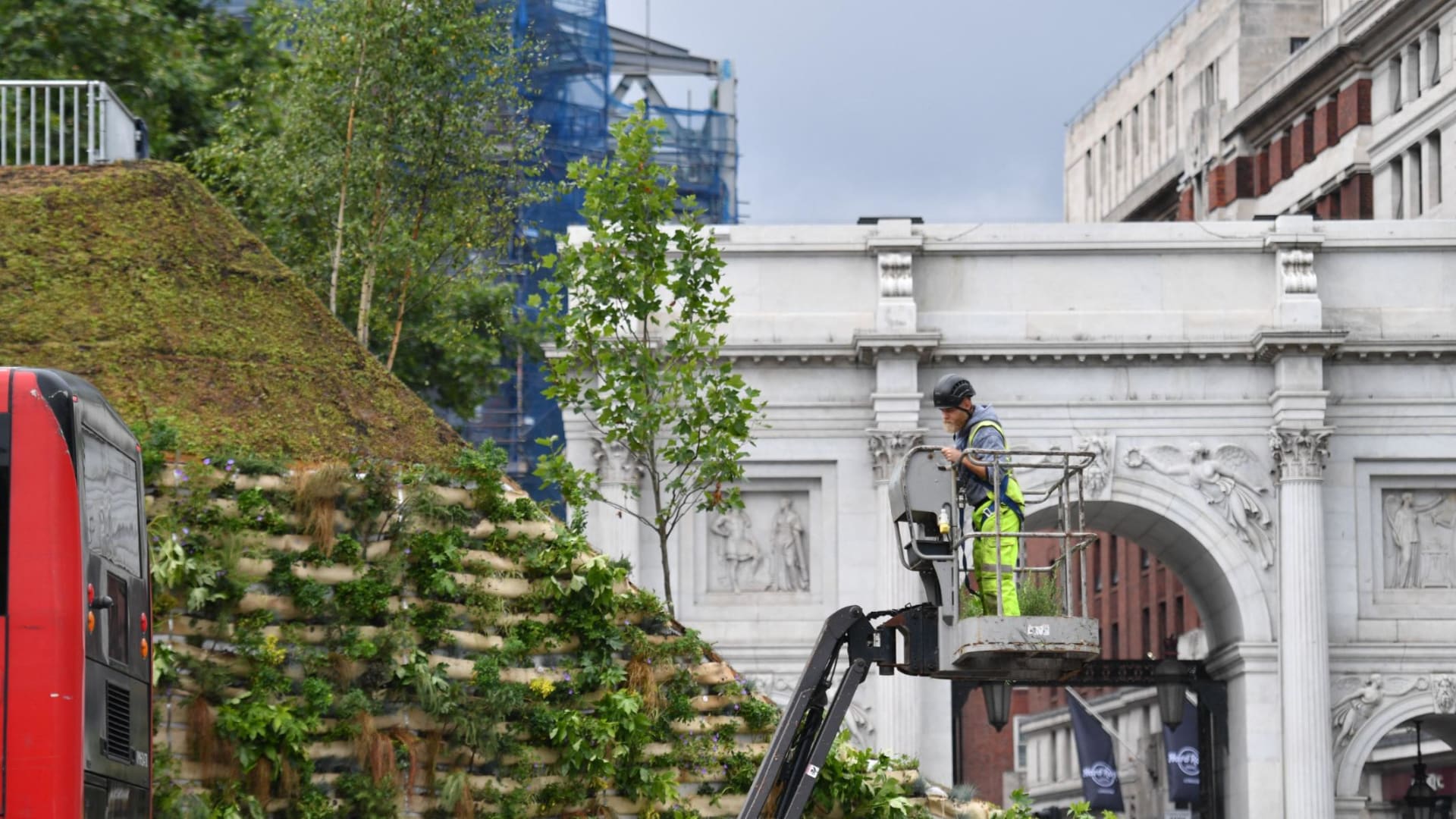 But Londoners eager to experience the new tourist attraction, designed by Dutch architects MVRDV, said it is nothing more than an incomplete pile of rubble.
Social media was awash with visitors expressing their disappointment.
One person who shared photos of the new teacher said it was "the worst thing I've ever done in London".
Another person wrote that the interior is a "semi-empty storage area", and there are random coils of wire outside, possibly related to the promised light show.
The Marble Arch Mound has a current rating of 31 on Google, with an average rating of just 1.2.
In a statement, Westminster Council responsible for the project said elements of the landmark were "not yet ready for visitors".
A spokesperson confirmed to CNN that the Marks & Spencer dining hall and lighting fixtures weren't ready.
Those who book a visit to the landmark in the first week will get their money back, and they'll also get a free ticket back, "so they can see the hill at its best."
Pictures published on social networking sites showed that the teacher is not fully decorated with green spaces, and wooden beams that have not yet been covered with trees and herbs emerge from it.
In its statement, Westminster Council acknowledged that green spaces need extra time to grow, adding that the landmark is a "living building by design".
The hill was part of Westminster's 'greener and smarter future' which includes most of the city's major attractions.
The landmark was also expected to lure people back to the mall after the pandemic.
.