Dubai, United Arab Emirates (CNN)–The planet is facing increasingly extreme weather conditions. This makes us wonder if our homes, and existing infrastructures, can cope with this?
A United Nations report from 2020 revealed the increasing frequency and intensity of extreme weather and climate events as a result of climate change, disproportionately affecting vulnerable communities, according to the organization's official website.
These eco-friendly cabins may be the answer to this challenge.
From consumers to producers
Global warming will not stop unless we adopt new ways to change the way we live, which prompted Spanish architect, Carlos Bausa, to design the concept of bio-cabins, or what he refers to as "bio-cabins".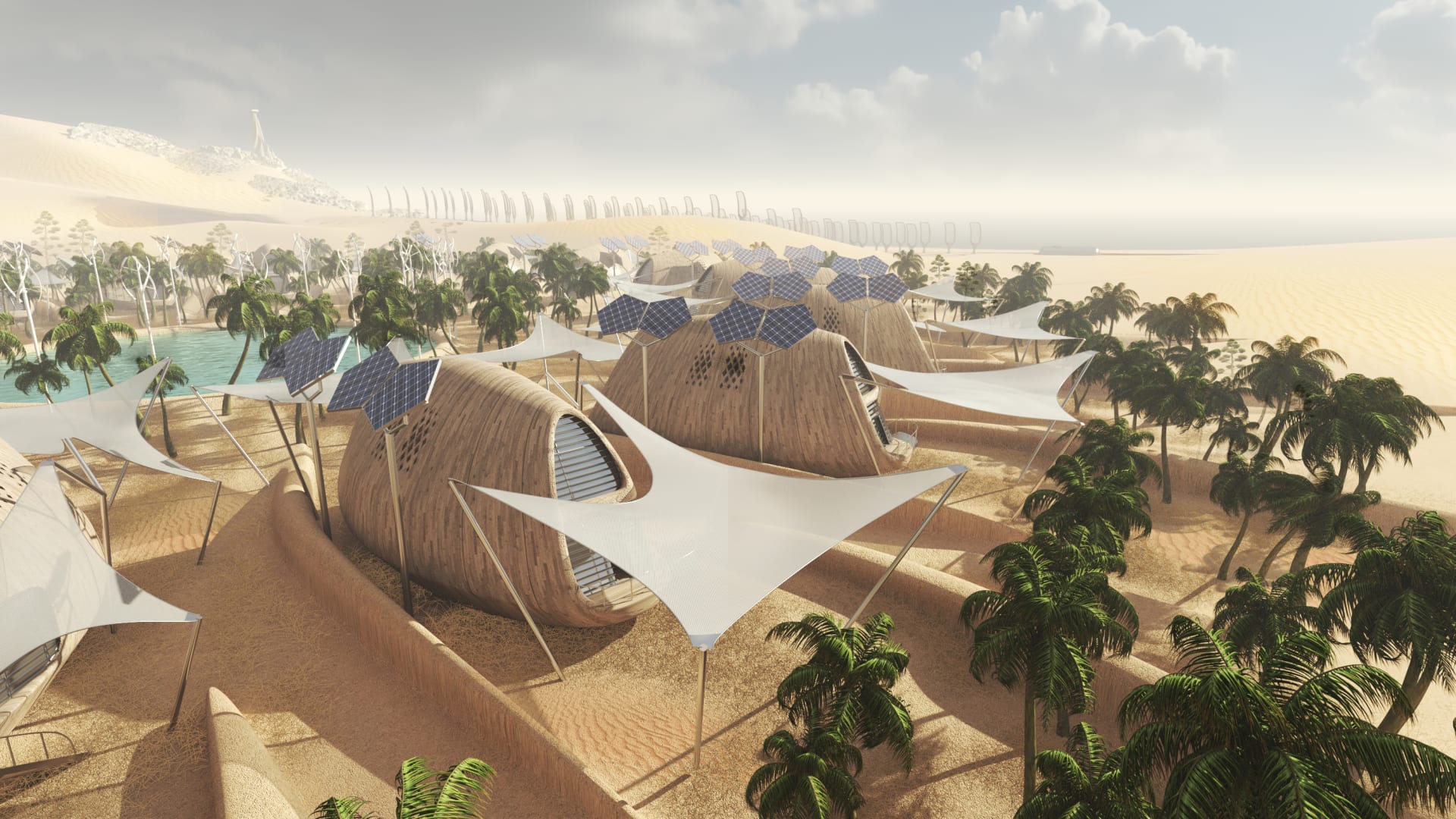 In an interview with CNN in Arabic, Bausa, who is the co-founder of Wild design studio Lab, or W-LAB, said: "I asked myself: What structure do we need to create to have a low-carbon habitat unit that can operate in the shadow of an extreme climate "?
The idea for the project came from reflecting on how we can foster a small community that can be self-sufficient, have access to its own basic resources, such as water, energy, and food, and deal with its waste, thereby reducing its impact on the ecosystem.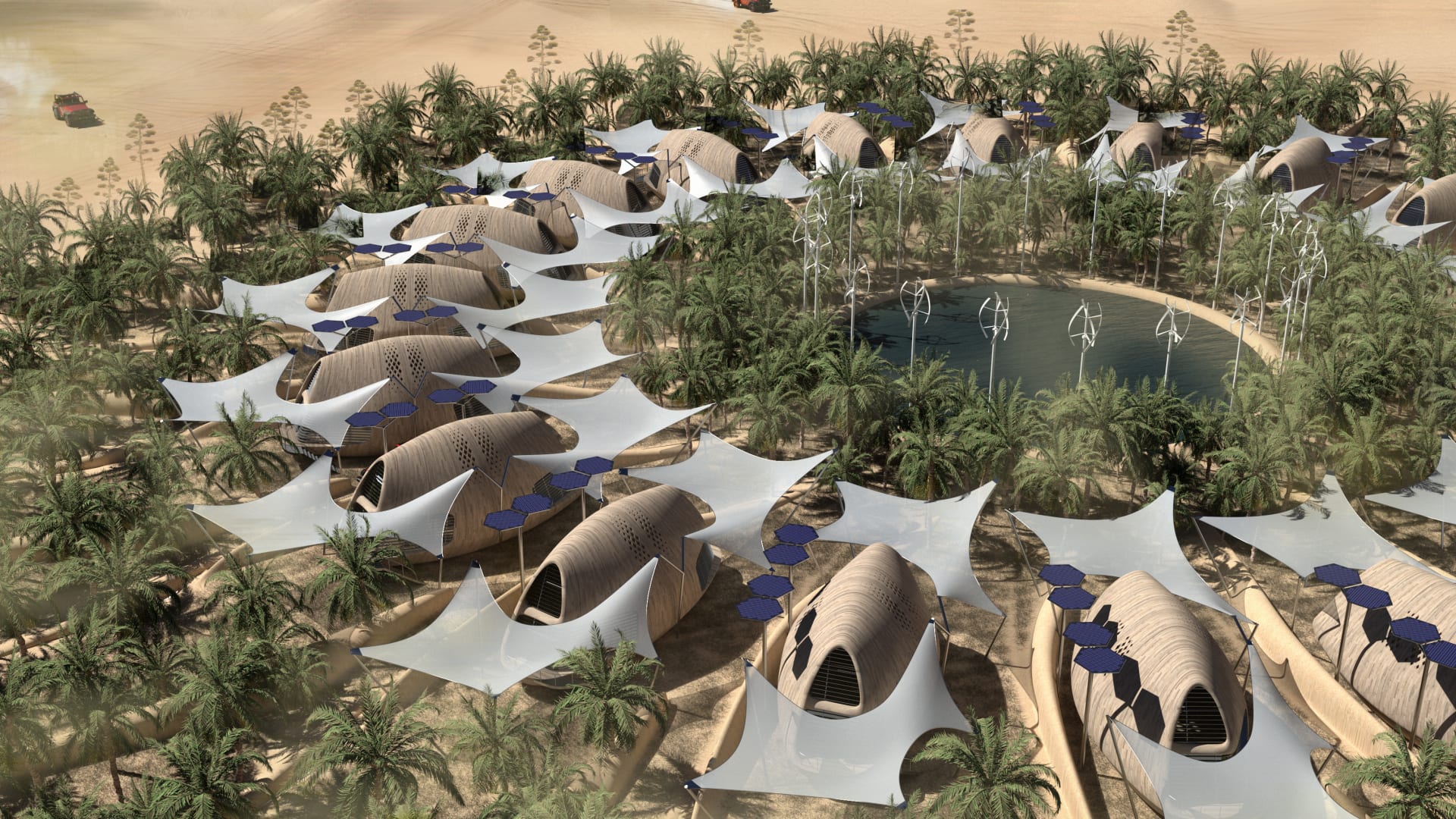 And the current architectural age in which we live still considers buildings to be "resource-consuming" structures.
If we can use private living and work spaces as "resource-producing," homeowners will become active contributors, rather than just consumers, Bausa said.
What are its features?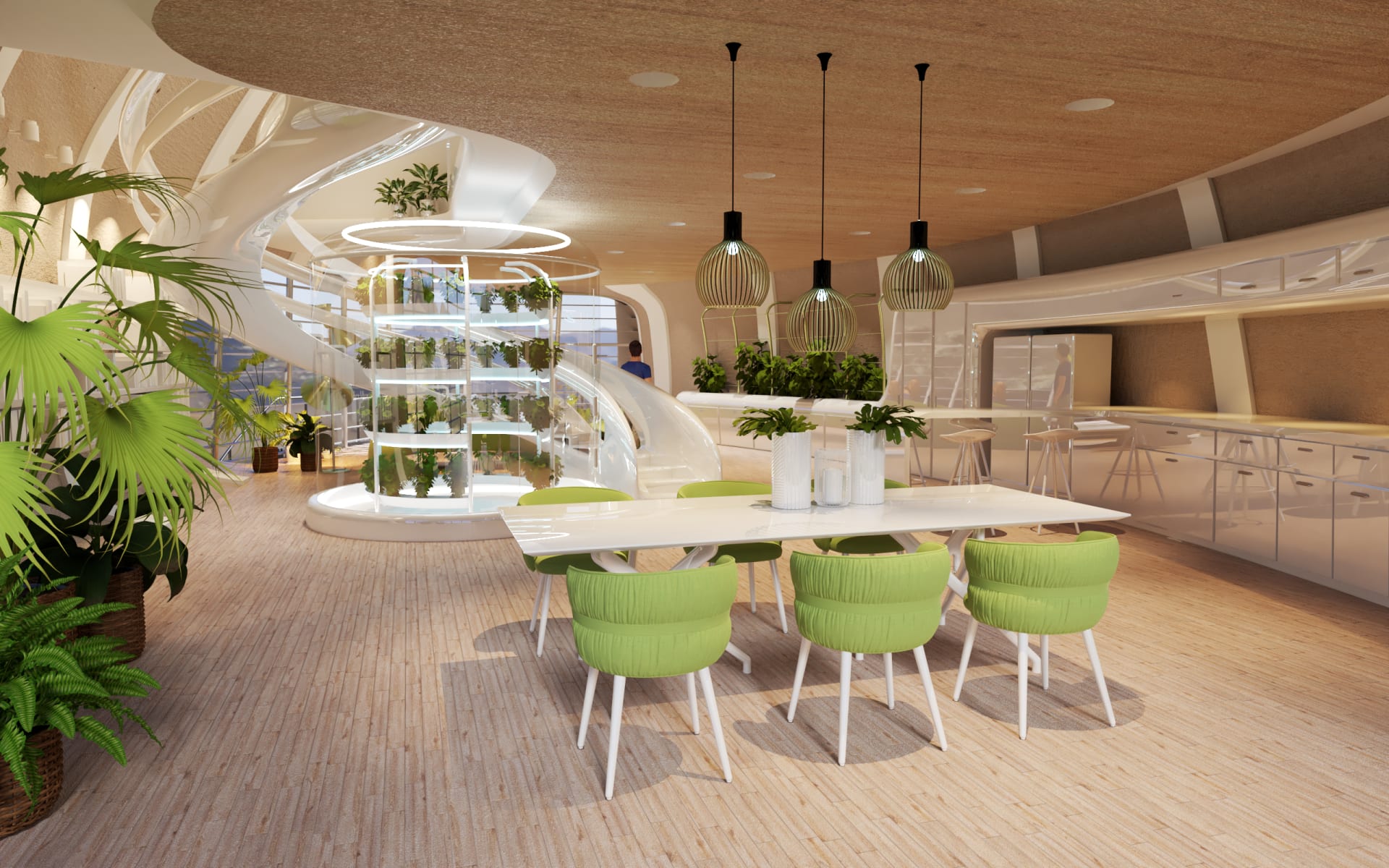 These booths were designed for permanent or temporary residential use. "The general idea was to create a project that could do well as a sustainable residential community, or a tourist resort with a low carbon footprint in a warm climate zone," Bausa said.
The cabins look like simple units arranged to form a ring surrounded by plants, and when viewed, they resemble an oasis in the middle of the desert.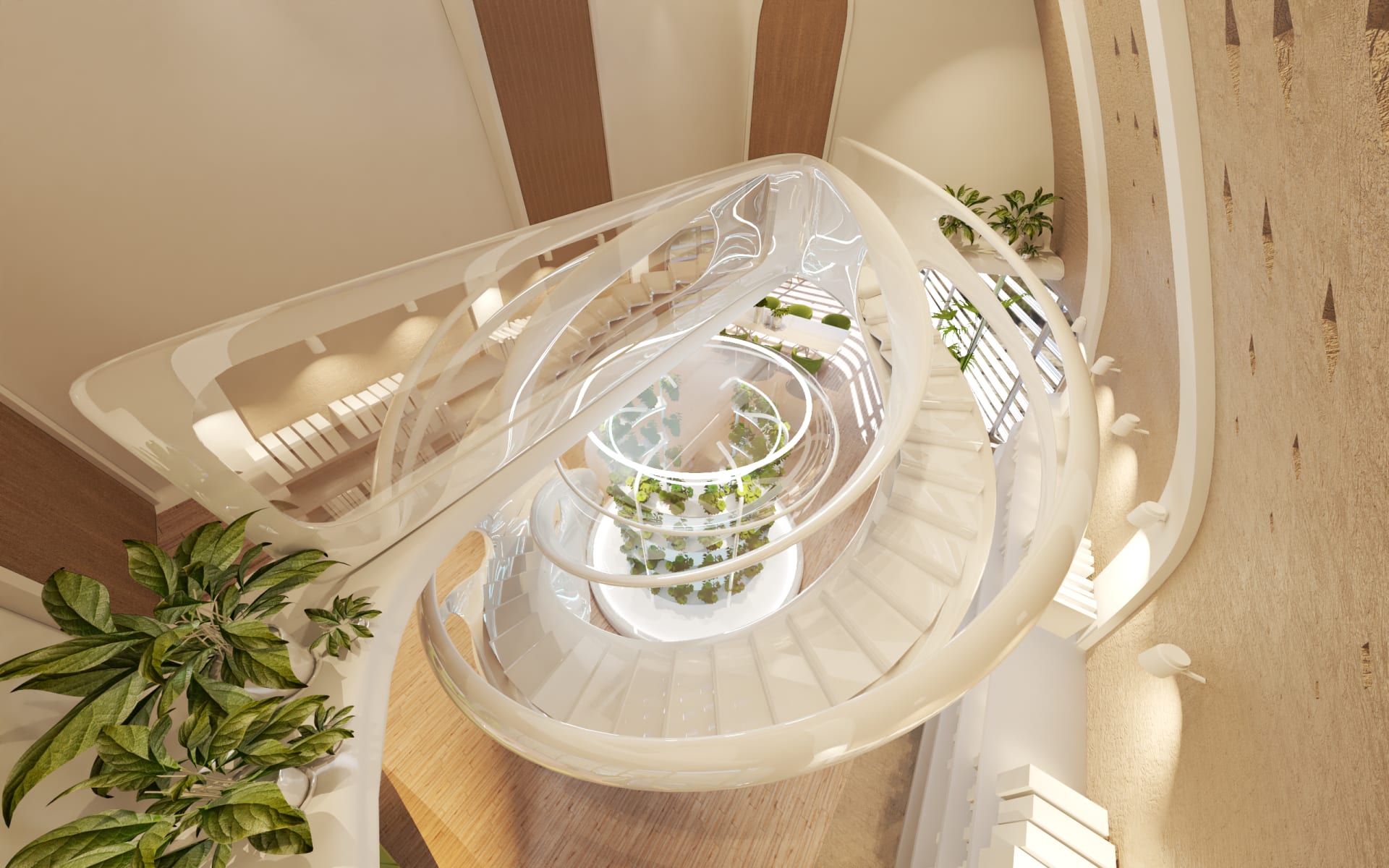 The Spaniard used aerodynamics to shape the structure of the cabins, and the ability of its smooth edges to resist air, and reduce friction with it, and with any other external turbulence.
To avoid concrete, metal and ceramic as much as possible, and to use materials that can sequester carbon, the concept could use cacti and palm trees.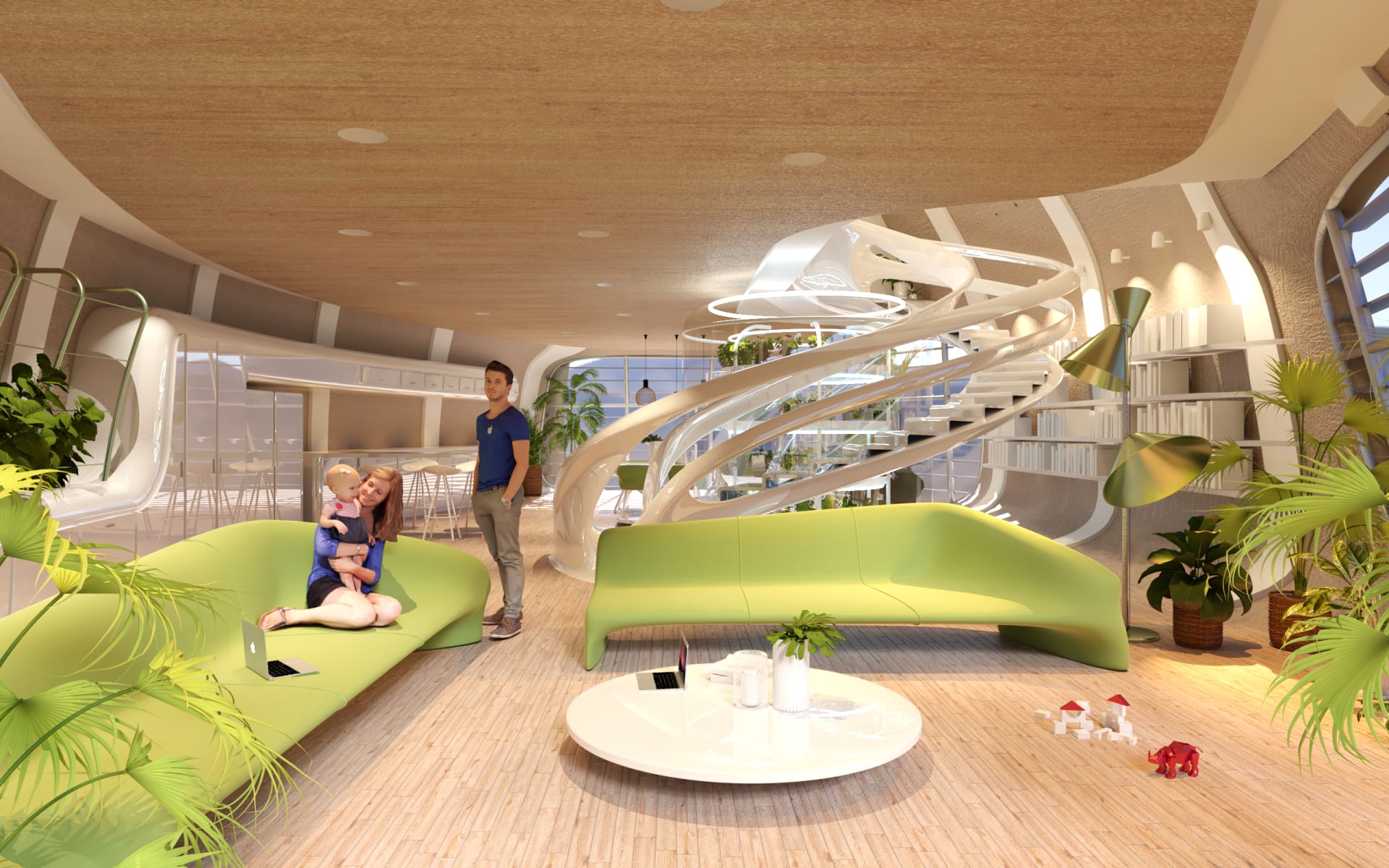 However, it will be necessary to use alternatives to these materials depending on the site in which the project will be built.
The concept uses glass and shade strategically to protect the interior spaces from overexposure, and the exterior canopy also protects the glass from this.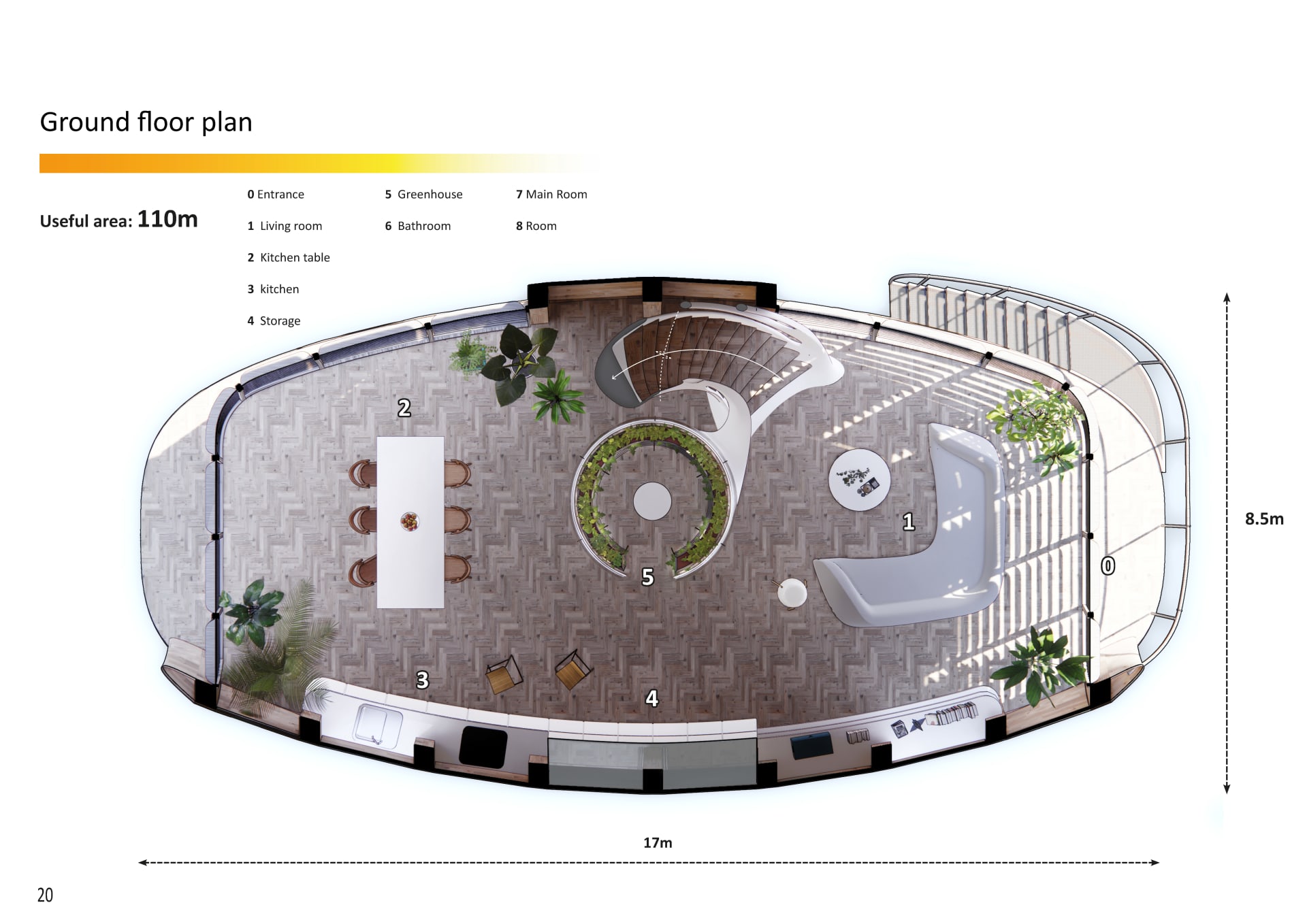 The vegetation that surrounds the cabins is not just an ornament, as it is designed to reduce the effect of heat, as well as increase the level of protection from the wind.
The energy used in the cabins can come from solar panel systems and wind turbines installed outside, contributing to net zero emissions of carbon dioxide.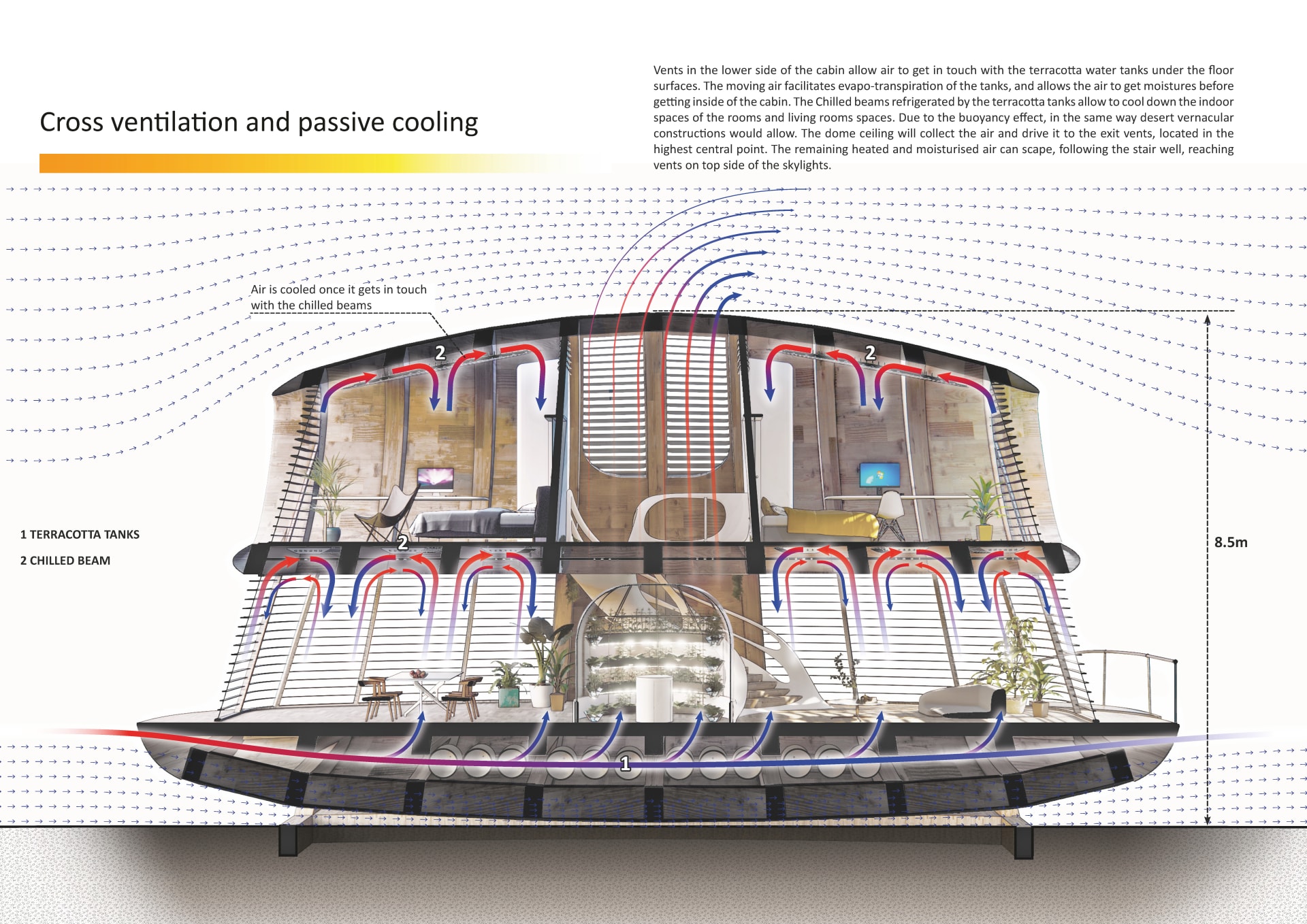 For those planning an extended stay, or permanently living in the cabin, indoor planting areas will be available.
In these cabins, residents will be able to take advantage of many things that are usually wasted in traditional homes.
Composting equipment, for example, will contribute to the recycling of organic waste, and the water used to irrigate plants will come from recycled gray water and condensation.
This vital cabin can be located in an isolated place, in an area with a climate similar to that of the Red Sea, or the shores of the Mediterranean.
As the COVID-19 pandemic continues, Bausa believes the concept could be a good fit to embrace employees who want to work remotely, away from crowded cities.
.