Actress Lee So-yeon January 10, 2019/News1 © News1 Reporter Kwon Hyun-jin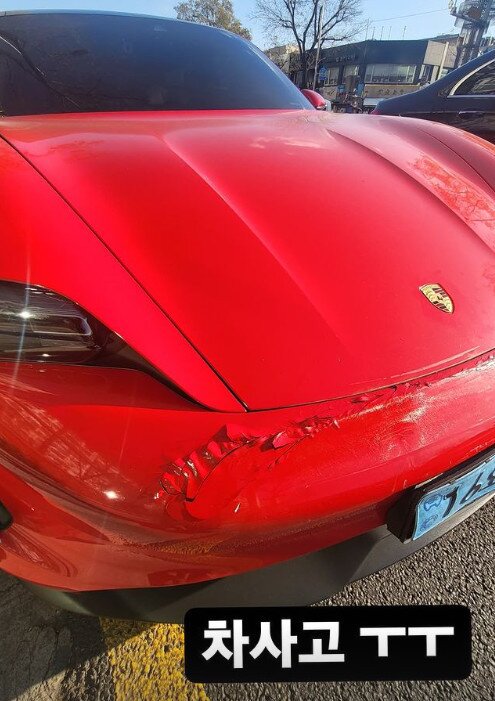 Capture from Lee So-yeon's SNS
Actress Lee So-yeon announced that she had a car accident.
Lee So-yeon posted a photo on her Instagram story on the 1st with the words "Car accident TT".
In the published photos, the traces of the accident were intact on the exterior of the red foreign car of P, which boasts a billion won. In particular, the gruesome appearance of the front bumper of the supercar is regrettable.
Meanwhile, Lee So-yeon is appearing as an MC on Donga TV's 'Ollyview Show Season 2'. She starred in the KBS 2TV drama 'Miss Monte Cristo', which aired last year.