Metro employees took part in a peaceful action with the slogan "The next station is" New President ". They demanded fair elections and an end to the violence against protesters. Metro train traffic was not interrupted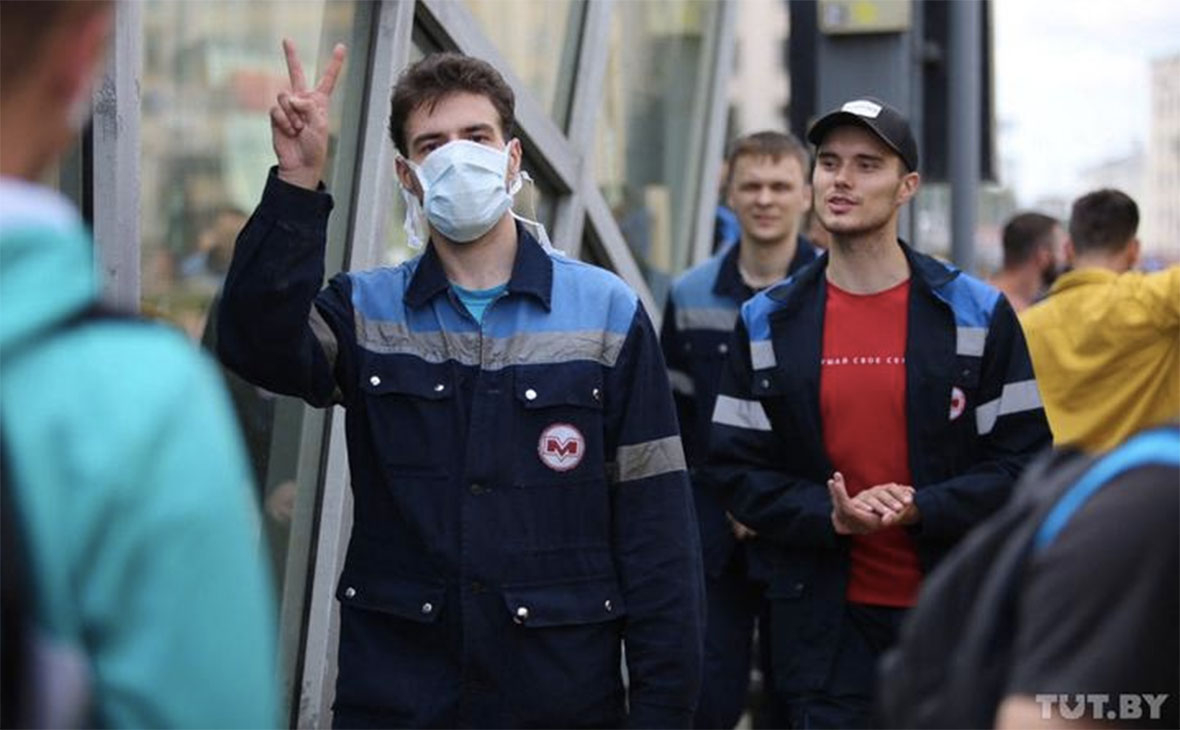 Employees of the Minsk Metro at a protest
(Photo: Maya Kohno / TUT.BY)

Employees of the Minsk Metro joined the protest action in connection with the situation in Belarus, press secretary of the enterprise Andrey Drob told RBC.
"It was young people, people saw it as necessary, it happens in any country," he said.

Video
According to Drob, people came out to the action at lunchtime, this did not affect the work of the subway. "There were no demands on the administration, no prerequisites for the metro to work differently," he said. Administration officials came out to the protesters and communicated with them calmly, the press secretary added.
how reports Tut.by, on Independence Square, where the subway administration building is located, about 150 people gathered – technical workers, electricians, service personnel who ensure the operation of the subway.
.