HOLMENKOLLEN (VG) – You know that too, don't you? asks Tiril Eckhoff (32) back when VG asks about who will take over the role of front figure for the biathlon women.
– It will probably be Ingrid, the one, who has to bear that burden, she says then, at the press conference when she announced on Thursday that she is giving up as a biathlete after a phenomenal career.
Both Eckhoff and Marte Olsbu Røiseland (32) say thank you, and the leading podium guarantors are thus out of the women's team.
– We have to be concerned that we don't fill their shoes. As Patrick (Oberegger, trainer) says, we will make new shoes, says Ingrid Landmark Tandrevold herself.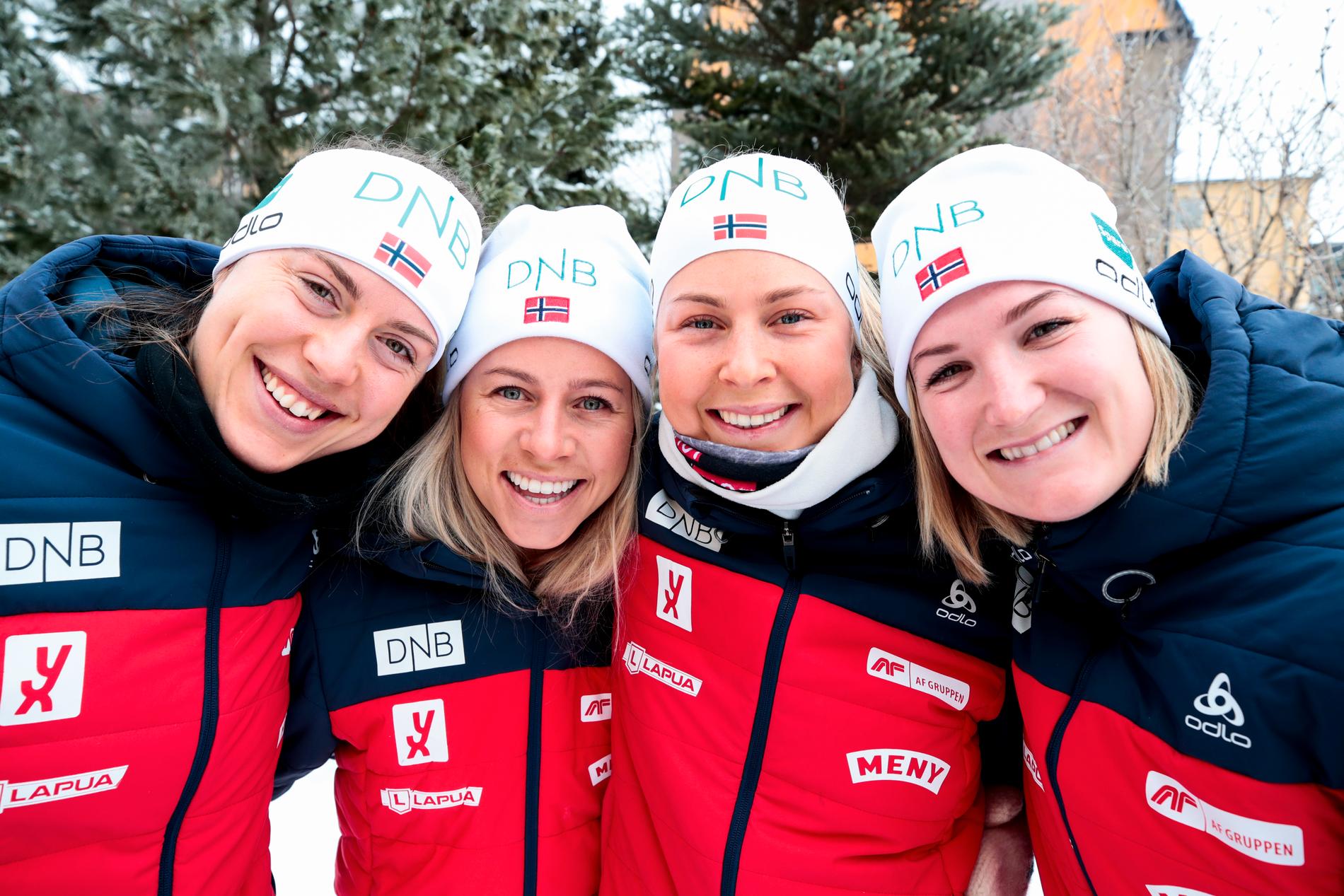 Eckhoff has spoken several times about the pressure she felt when she had to stand up after Tora Berger retired in 2014 with three fresh Olympic medals.
In an interview with NRK in 2015, Eckhoff burst into tears when she acknowledged that she struggled to cope with the heiress label. She was 23 when Berger quit.
– The flip side of suddenly being a star, and the role model for Norwegian biathlon women, then it's hard to do badly in any case. In a way, I am the image of us doing badly, said a crying Eckhoff then.
In a recent "Best in the world" documentary about Olsbu Røiseland and Eckhoff at NRKthe former says that Eckhoff had to face that pressure a little alone.
– It was demanding for me, to get so much pressure at such a young age, reflects Eckhoff in the documentary.
In many ways, 26-year-old Tandrevold is put in a bit of the same position now that the two veterans are putting up, as she has won individual World Cup races and has several WC medals.
– I think that pressure is a result of having achieved a lot and having expectations of me, and I really hope that they do. It just shows that I have the level inside, and I put that pressure on myself, too, says Tandrevold when asked if she is worried about the pressure.
She herself wants to emphasize the team's qualities, with different characteristics that complement each other. Furthermore, she draws parallels to the beginning of this year's season, when both Olsbu Røiseland and Eckhoff were out of the team for various reasons.
– I really appreciate the fact that there is someone who points to me, says Tandrevold – who says she is coming off her best season as a biathlete.
– She will handle that very well, and I also think she will thrive with that pressure. I hope everyone takes responsibility, there is not one woman who will take that job, says Olsbu Røiseland, who was moved to tears when she herself gave up:
Tandrevold is also well satisfied that she was able to keep the secret that Eckhoff was going to quit, news she shared on Instagram on Wednesday evening.
– I'm a lousy actor, but I really had to sharpen up. You are terrified to reveal such secrets, because it is a big decision in someone's life. Of course, it was very strange to comment on Marte's decision to quit, when we knew that was also the case for Tiril.
Earlier in the day, Tandrevold and the other girls were at a press conference, and were asked again and again how it was that Marte Olsbu Røiseland (32) had announced that her career was over.
Eckhoff had then also communicated his decision, but not to the general population.
– You didn't understand very much, so we were quite good actors, says Tandrevold after Saturday's sprint.