NXC, Nexon's holding company, will be replaced by Lee Jae-gyo as the new CEO. This is the second act of NXC's management.
New CEO Lee Jae-gyo, one of the closest aides to CEO Kim Jung-ju, is drawing attention as it is expected to take over the existing vision and broaden its stride in global business and investment.
On the 29th, NXC (CEO Kim Jung-ju) announced that Jae-gyo Lee, head of the brand promotion division, was appointed as the new CEO.
The new CEO, who joined Nexon in 1998, moved to NXC, a holding company, in 2012 after serving as a public relations director for Nexon, leading social contribution and communication fields. In 2018, he led the establishment of the Nexon Foundation, which oversees social contribution within the Nexon Company, and is serving as a director.
CEO Kim Jung-ju will step down from the position of CEO of XXC, but the company explained that he will continue to serve as an inside director and maintain his position as a registered director of NXC.
CEO Kim's decision is said to be in a more comfortable position to focus more on the company's development and personally promised social contribution activities.
CEO Kim Jung-joo said, "I have been serving as the CEO of NXC for 16 years after converting to a holding company, and I have decided that it is time to entrust it to the next competent runner. As a result, he is the best person to carry out various decision-making and management activities of NXC. I will find a way to help Nexon Company and our society from a more free position."
Jae-gyo Lee, the new CEO, said, "I joined Nexon 23 years ago against the witty and quirky geniuses. Inheriting the entrepreneurial spirit of CEO Kim Jung-ju, who has led the industry with creativity and innovation, NXC has continued to pursue the future. We will further develop the challenge," he said in his inauguration speech.
Who is Lee Jae-gyo, the new CEO of NXC?
The industry is surprised by the news of NXC's appointment of a new CEO, but generally understands it. This is because Lee Jae-gyo, the new CEO of NXC, is well known as Kim Jung-joo's closest aide, and at the same time, is considered a person who is not inferior to the management.
From the early days of Nexon's establishment, the new CEO Lee worked as a solver by running around the field with CEO Kim. In the early days of Nexon, he found a solution directly to the worsening financial situation, and it was Lee who contributed his strength behind the scenes whenever there was a difficult and arduous task.
This new CEO also showed a strong entrepreneurial temperament. A representative example is showing its power by leading social contribution and the establishment of the Nexon Foundation. The same goes for investment advice.
In particular, the new CEO is evaluated as a person who can inherit Kim's existing vision and develop it more meticulously.
This is because the new CEO Lee understands Kim's vision better than anyone else, and he has management capabilities, clean work, and professional views not only in the game but also in the investment sector. It is reported that CEO Kim also positively evaluated this new CEO's capabilities.
It is expected that attempts will be made to inherit the existing vision and develop it at the same time.
It is the first time in about 16 years that the head of NXC has changed. However, it is not expected that there will be any major changes immediately in the existing business direction.
However, it is expected that the new CEO Lee's challenging steps for the future will create synergy along with the capabilities he has shown so far. This is why it remains to be seen how the new CEO will expand and develop Kim's vision.
NXC has not spared any investment in the non-game sector. The company directly or indirectly acquired Stokke, a baby stroller, and Serere, a feed company, and invested in Space X through a domestic asset management special purpose corporation (SPC).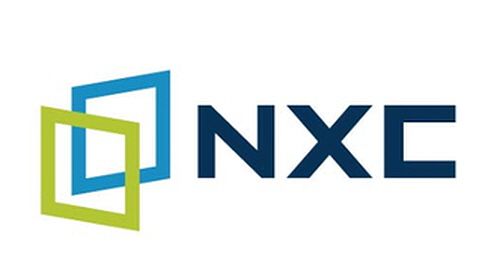 In addition, the company made an investment of about $100 million in Bitcoin, a virtual asset, in April with the acquisition of Korbit, a virtual asset exchange, in 2017. In other words, the direction and method of investment are changing fluidly in line with changes in market trends.
The announcement that NXC has hired Alex Iosilevich, a former multinational investment banker, as the global investment chief (CIO) along with the appointment of the new CEO Lee also indirectly expressed its intention to speed up the existing investment process. It is shown as a signal (signal).
Iosilevich, who will be based in New York City, USA, has served as an investment advisor for NXC and Nexon's global business for the past 10 years, and is known to have greatly contributed to the successful listing of Nexon on the Taoist Stock Exchange in 2011.
Focus on maintaining independent management of game affiliates such as Nexon and Neople
Although the new CEO Lee will lead NXC, it is expected that there will be no major changes in the independent management of game-related affiliates.
This expectation is because Nexon Korea CEO Lee Jeong-heon and Neople CEO Roh Jung-hwan, who have been working with Lee for a long time, are located in affiliates. CEO Lee and CEO Noh also started as employees from the early days of Nexon's establishment and have been leading the growth of the company.
Multiple industry insiders are putting more weight on the possibility of acting as a comfortable advisor, watching the relationship between the new CEO and the heads of the two affiliates as they are now.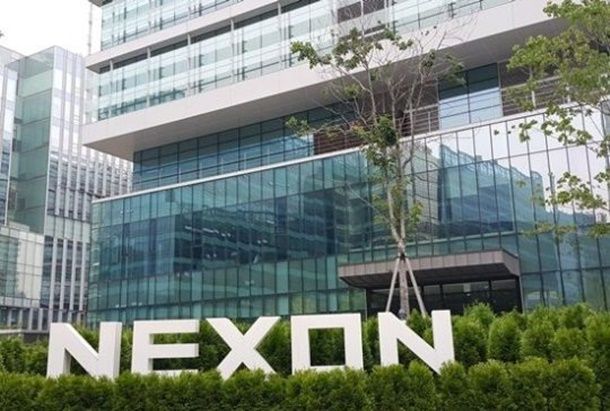 Nexon Korea is continuing its stable growth with PC games such as Kingdom of the Wind, Maple Story, Dungeon & Fighter, Cyphers, Closers, and Mabinogi as well as mobile games such as Kingdom of the Wind: Kite and V4. The company is also preparing to launch new products such as Konosuba Mobile, Mabinogi Mobile, and Kart Rider Drift.
Related articles
Following Dungeon & Fighter, Neople is developing new titles such as Overkill, Project BBQ, and Dungeon & Fighter Duel.
An industry insider said, "It is not surprising that Lee Jae-gyo, the brand PR head of NXC, has been appointed as the new CEO of NXC. This is because he has shared a vision with CEO Kim Jung-ju for a longer period of time than anyone else, and he is a person who has a knack for management, business, and investment. .