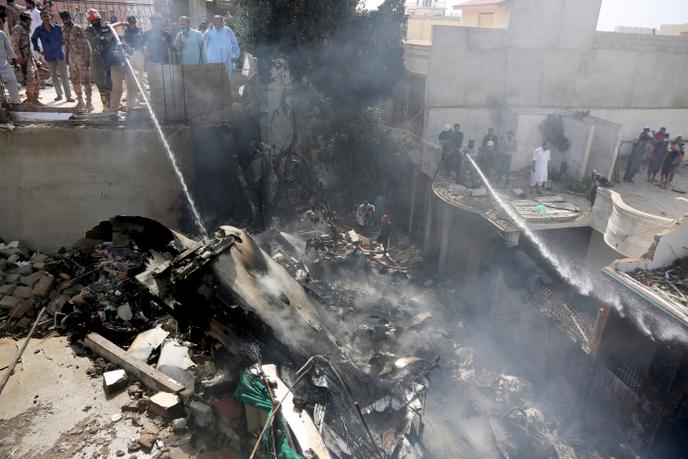 An Airbus A320 of the company Pakistan International Airlines (PIA), with 107 passengers and crew members on board, crashed Friday May 22 on a residential district of Karachi, in the south of Pakistan, the company raising a technical problem .
A very first assessment, communicated by a city doctor, reports at least five deaths. According to Pakistani civil aviation officials, quoted by the Associated Press, at least two people have survived.
According to the specialized site FlightRadar24.com, the aircraft is an Airbus A320 in service for fifteen years. He operated flight PK 8303 between Lahore and Karachi. The manufacturer Airbus said it was informed of the accident and that it was awaiting further details.
"The last time the pilot spoke, he said he had a technical problem", company spokesman Abdullah H. Khan said in a video message.
According to a civil aviation official interviewed by Reuters, it appears that the aircraft was unable to deploy its landing gear. However, this official considered it premature to determine with certainty the cause of the disaster.
An "immediate investigation"
Images broadcast by Geo television show ambulances trying to make their way through the crowd gathered near the scene of the disaster, which appears to be a densely populated area, above which stands a column of black smoke. Several cars were also on fire. The army and the emergency services rushed to the scene.
Prime Minister Imran Khan, who is in contact with PIA management, has promised a "Immediate investigation" on the causes of the drama.