Carrying weapons in public places is becoming increasingly accepted in the United States. A Supreme Court ruling could allow even more people to arm themselves outside the home.
25. nov. 2021 08:37
Last updated today at 09:23
Armed civilians patrolled the street outside the Kenosha, Wisconsin courthouse, where Kyle Rittenhouse was acquitted of murder last week. Rittenhouse shot and killed two people in connection with a Black Lives Matters protest in August last year and was upheld by the court in that it happened in self-defense.
Erick Jordan had a rifle and a handgun with him outside the courthouse, and said he wanted to protect those who were to hold a press conference after the verdict. Among them was the uncle of Jacob Blake, a black man who was shot and seriously injured by white police during another demonstration last summer.
– I have a job to do – to protect these people. That's all, says Jordan, according to the news agency AP.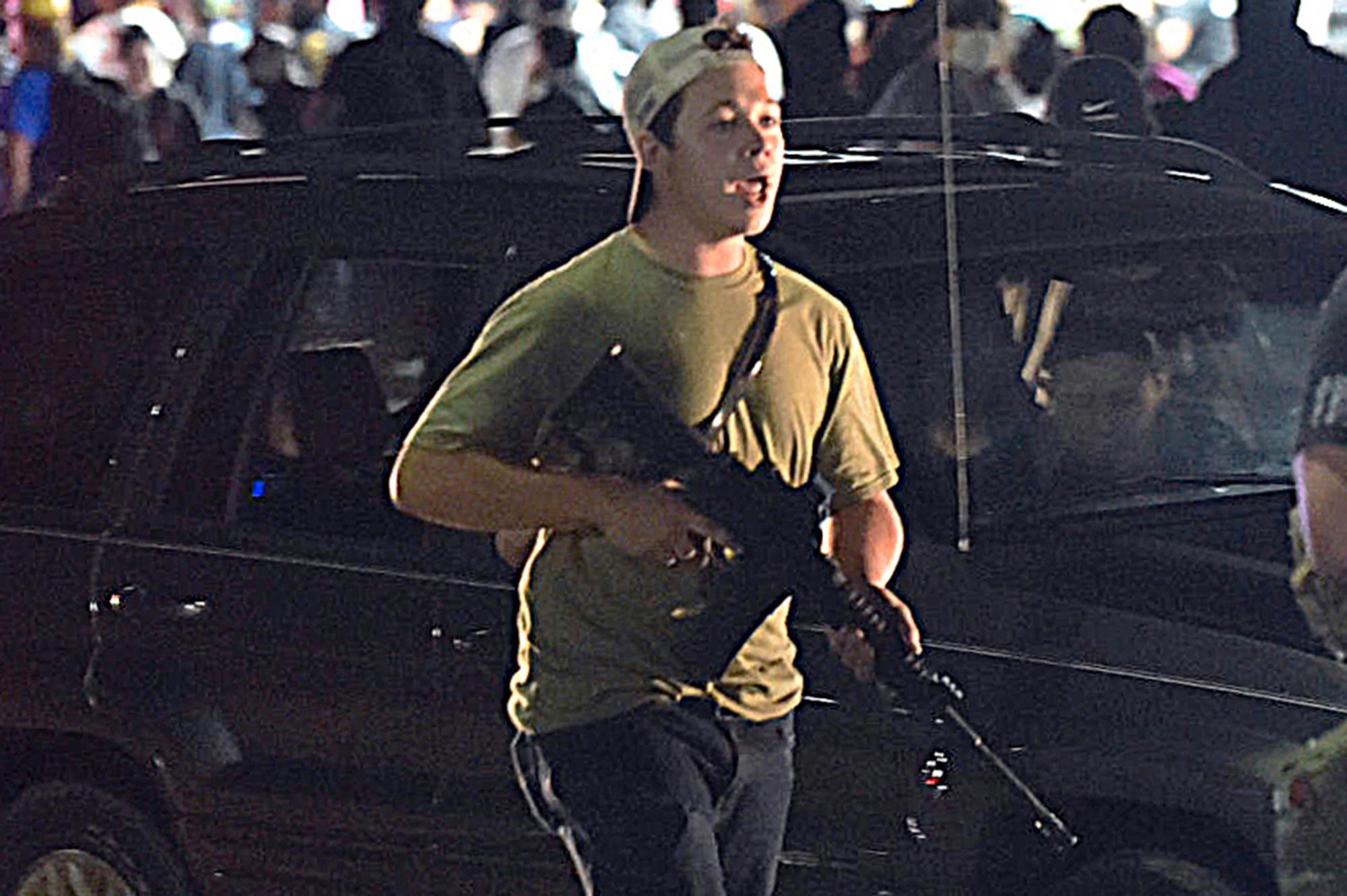 – We disagree on many things, but we fight, discuss, agree to disagree and go home safely, alive. That is what self-defense is, he says, in response to those on the right who believe Rittenhouse was unjustly prosecuted.
Rifle and first aid equipment
Rittenhouse had taken with him a semi-automatic weapon and first aid equipment and traveled from out of town, according to himself to protect shops and other property from the looting that took place during the demonstrations. He was 17 years old when the killings took place.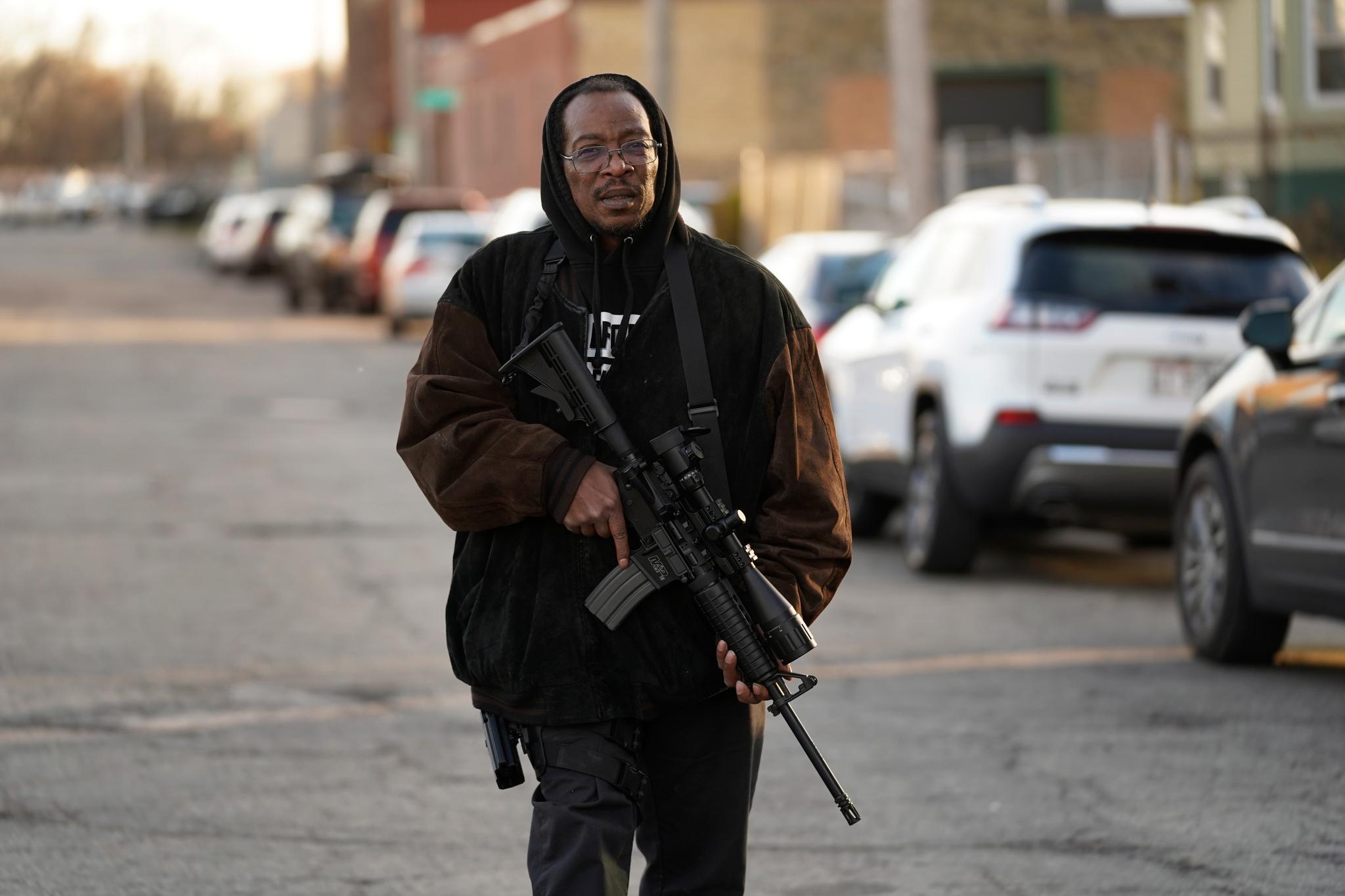 Among those happy with the acquittal is Mark McCloskey. He pleaded guilty to the crime after he and his wife lined up with weapons outside their home in St. Louis in 2020 during the Black Lives Matter protests. Now he's running for the Republican primary in Missouri.
The verdict against Rittenhouse shows that people have the right to protect themselves against the mob, McCloskey believes.
Another lawsuit also sheds light on the development. Wednesday night, three white men were found guilty of murdering Ahmaud Arbery, a 25-year-old black man, in Georgia. The testimonies in the case indicate that it is common for armed civilian patrols in the neighborhood where the murder took place.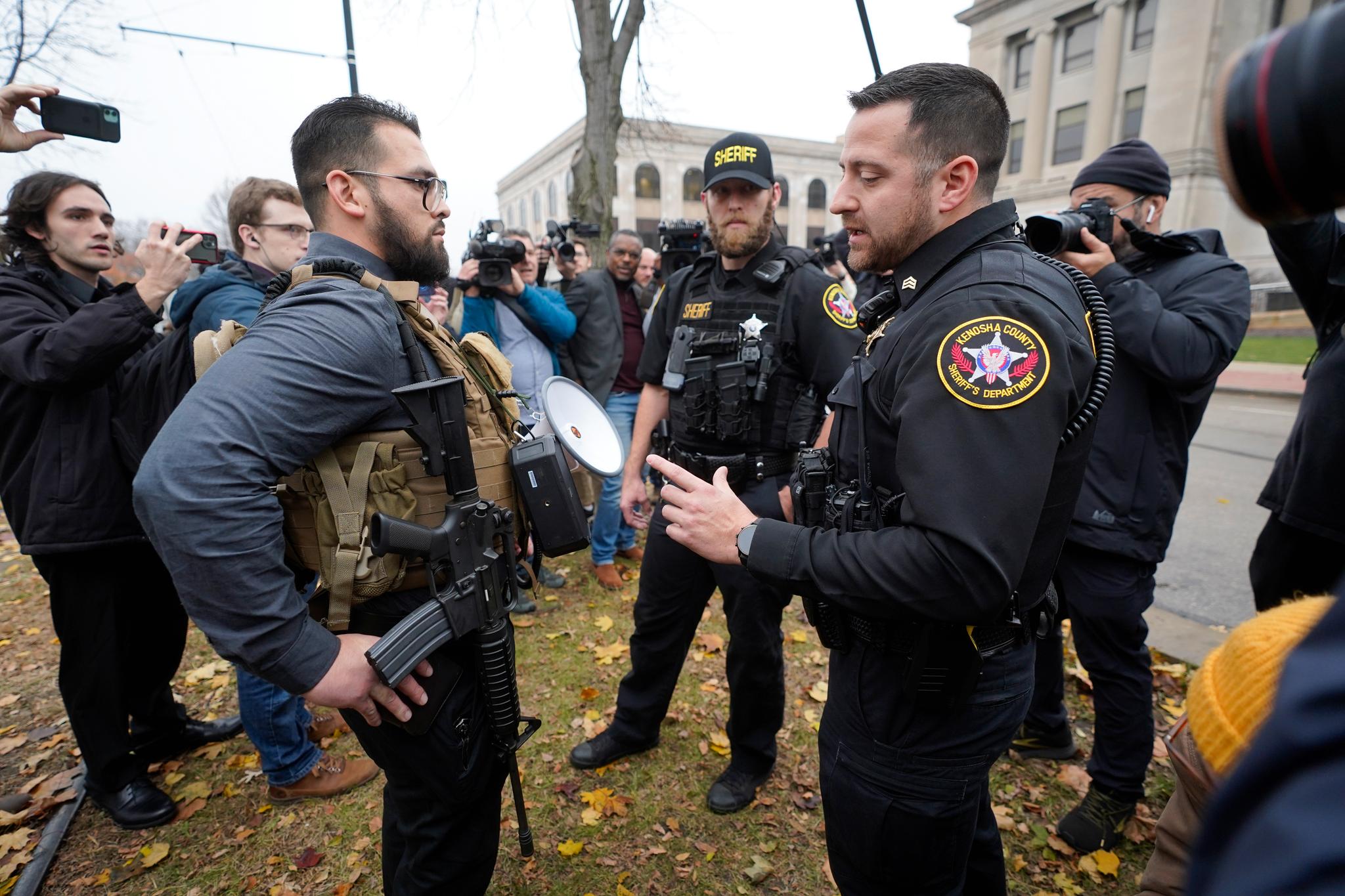 Constitutional
The right to own weapons is enshrined in the United States, and there is wide access to own weapons for use in hunting, shooting or defending. Judgments have placed restrictions that will protect people from violence.
Now the balance between these considerations is about to shift. Across the country, it is more accepted that people carry weapons in public, either openly or covertly, depending on state law. This is happening at the same time as the country is experiencing increasing political division and conflicts between different ethnic groups.
«Stand your ground»
Several states are in the process of changing the legislation. Six states have this year removed the requirement that one must have a separate permit to carry a weapon in public, according to the Giffords Law Center to Prevent Gun Violence. 30 states have introduced laws that mean that you can open fire instead of seeking protection – also referred to as "stand your ground".
At the same time, arms sales are increasing – and the number of shooting episodes. Nearly 18,500 people have been killed, lost their lives as a result of accidents with firearms or in self-defense in the United States so far this year, according to the website Gun Violence Archive. Last year the number ended at 19,411 and the year before that it was 15,4448, according to their overview.
Fears of gun violence in the Supreme Court
New York's gun laws, which are among the strictest in the country, are now pending before the country's Supreme Court, and many fear that more states may be forced to liberalize the rules.
The law states that a person can be allowed to carry a weapon in a public place if one can point to an actual need to have the weapon. The weapon should be hidden, not visible.
The incumbent New York mayor Eric Adams, who belongs to the Democratic Party, fears the consequences if the state loses. A recipe for disaster, according to him. He predicts it will lead to more shooting episodes
– We need fewer people with weapons, not more, he states, according to The New York Times.
Supporters of more liberal gun laws in New York argue that armed confrontations will still be unusual.
But there are also trends toward austerity in the United States. It comes after the storming of Capitol Hill in Washington in January this year and after the FBI last year revealed plans to storm the state government headquarters in Michigan last year.
Several states, such as Michigan and New Mexico, have banned guns at state headquarters, and Montana and Utah have also tightened rules on carrying guns in public places.