As previously mentioned, one of the attractions of the Realme X50 Pro is the ability of the processor it supports, namely the Snapdragon 865.
Appearing as Qualcomm's latest series processor – installed in almost all premium phones on the market – Snapdragon 865 promises high performance and better power consumption than the previous series.
In addition, this new Qualcomm processor also supports 5G network technology. With this, users can immediately switch to a faster network when they are in a 5G coverage area.
Unfortunately, Realme has confirmed that the 5G service is still locked. The news was confirmed by Palson Yi, Marketing Director of Realme Indonesia at the launch of the Realme X50 Pro.
"Because in Indonesia there is still no super fast network available, we make sure the 5G technology on the Realme X50 Pro is locked. However, this feature can be unlocked via a software update. That is also when the 5G infrastructure in the country can be used."
Not only relying on processor capability alone, Realme has also embedded 12GB of LPDDR5 RAM and 256GB of UFS 3.0 storage memory.
With the ability hardware above, during our tests playing Call of Duty: Mobile, PUBG Mobile, Asphalt 9, and Mobile Legends also felt very smooth.
We also did not encounter any obstacles when opening the messaging application, update status on various social media, to switching applications. All activities multitasking can be done without lag.
For softwareThis Chinese company operates using Realme UI which is based on the Android OS 10. One of the unfortunate things is that Realme includes quite a lot bloatware into this phone.
Even though it can be removed, there are some pre-installed applications that cannot be removed or uninstalled, one of which is J&T Express and Baca Plus.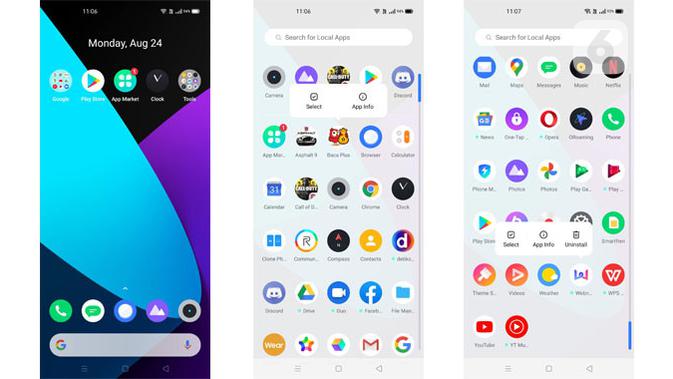 Realme X50 Pro has a battery capacity of 4200mAh, and it is enough to support everyday capabilities, including demands refresh rate and a 5G connection.
When we use it, the battery lasts well. What surprised us was when it was charging the battery.
With 11 percent charge status, the cellphone battery can be fully charged in about 45 minutes. This is thanks to the ability fast charging The 65W SuperDart that Realme carries on the X50 Pro.
.