Renault is launching a new model that is mainly aimed at taxi work. The Renault Mobilize Limo should ensure that more taxis and other passenger transport 100% electric to drive.
The car is the result of a collaboration between Renault and Jiangling Motors Group. The idea is not so much to sell the car, but the limo should mainly be offered as a rental car.
Driving with subscriptions
Renault offers these leases under the name Mobilize. Roughly speaking, there will be three packages: for full-time drivers, part-time drivers, and drivers who occasionally use the car. If you really don't drive much, you can even opt for a 'pay-as-you-drive' formula. The car will mainly be used for commercial purposes.
From Renault Mobilize Limo
But with what kind of car is Renault trying to conquer the growing market of taxi and passenger transport? The car is 4.67 meters long, 1.83 meters wide and just under one and a half meters high. Due to the long wheelbase and short nose, the Renault Mobilize Limo has to offer a lot of space for both the passengers and the driver.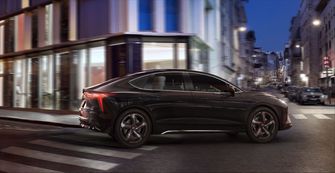 For the passengers in the rear there is a flat floor that should ensure that three people can sit comfortably. With 411 liters, the trunk is spacious enough for a few large suitcases.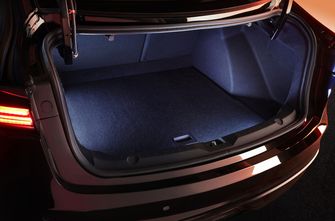 On paper a spacious taxi so, but how long can a driver drive the car? The battery pack covers 60 kWh, which according to Renault provides a driving range of 450 kilometers. The battery sends electricity to the 150-horsepower motor that runs at a maximum speed of 140 kilometers per hour. The Renault Mobilize Limo completes the zero-to-hundred sprint in 9.6 seconds. The car charges up to 250 kilometers in 40 minutes on the fast charger.
Sitting in the back next year
Renault will show the Mobilize Limo model on September 8 at the IAA in Munich. The car should appear on the European taxi market for the first time in the second half of 2022.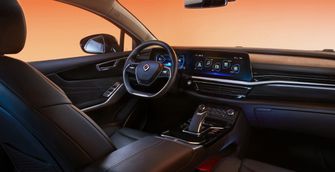 First hydrogen taxi fleet in the Netherlands a fact in The Hague