The Last of Us 2 will be one of the last big exclusive games for the PlayStation 4. Unsurprisingly, for the game of Naughty Dog, Sony also launches the heavy guns on the hardware side.
Classic black with embellishments: The design of the special PS4 Pro for The Last of Us 2 is not intrusive.
It's still a good four weeks before The Last of Us 2 should finally appear. After years of development, developer Naughty Dog is on the home straight for one of the very big exclusive games for PlayStation 4. In line with the release, Sony also wants to put the post-apocalyptic game in the foreground in terms of hardware.
PlayStation 4 Pro in "The Last of Us 2" design
If you haven't owned a PlayStation 4 Pro yet, you can switch a little more with The Last of Us 2. Together with the action adventure released Sony "Limited Edition" bundle of PlayStation 4 Pro in the style of the game. The console keeps a black, matt surface, in which the Tattoo by Ellie is engraved.
In addition to the console, the bundle contains one limited "Dualshock 4" controller, which can also be purchased separately. The gamepad is also in a matte black and impresses with white shapes, Ellie's fern tattoo and the logo of The Last of Us Part 2 on the touchpad. The game as a physical version and a code for digital content are also included in the "PS4 Pro" package.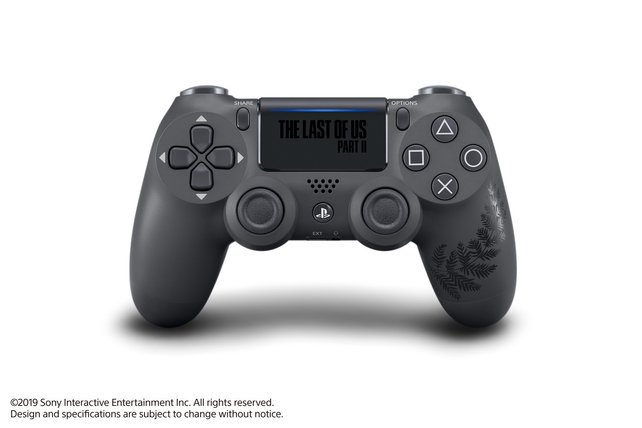 The Dualshock 4 also has a design in the style of The Last of Us 2.
Ellie's tattoo is also available in the "Limited Gold Edition" of the wireless headset to see and in one exclusive external hard drive with 2 terabytes of memory from Seagate. However, Sony did not reveal prices for the individual products and bundles.
How well do you know about the Sony consoles?
All featured products will be available with The Last of Us 2 from June 19th. Sony has not yet answered whether such a hardware range is also planned for Ghost of Tsushima, which will appear only a few weeks later.
.