/Llanos Esmeralda García / Photos: Luis Martínez Riaza/
The Sports Medicine Unit of the Quirónsalud Hospital in Albacete It has a team of professionals and the necessary facilities to carry out medical examinations for all types of athletes. In this Unit, both future athletes who want to start in the world of sports, amateurs, and federated athletes can undergo a medical examination that verifies their state of health, who want to minimize the risk of injuries in their sports practice and allow them to play sports. safer way in order to avoid complications. There is also a comprehensive treatment of injuries caused by sports, in addition to prevention and sports-related diseases.
The interesting thing is that anyone can access the Sports Medicine Unit of the Quirónsalud Hospital in Albacete who wants to do physical exercise in a healthy way. "It is sad that a person who wants to do physical exercise because he wants to be healthy, wants to be well, and in the end what he achieves is the opposite, worsen his physical form, his health and even in some cases he experiences sad sudden death during sports practice ", highlights Dr. Luis Martínez Riaza.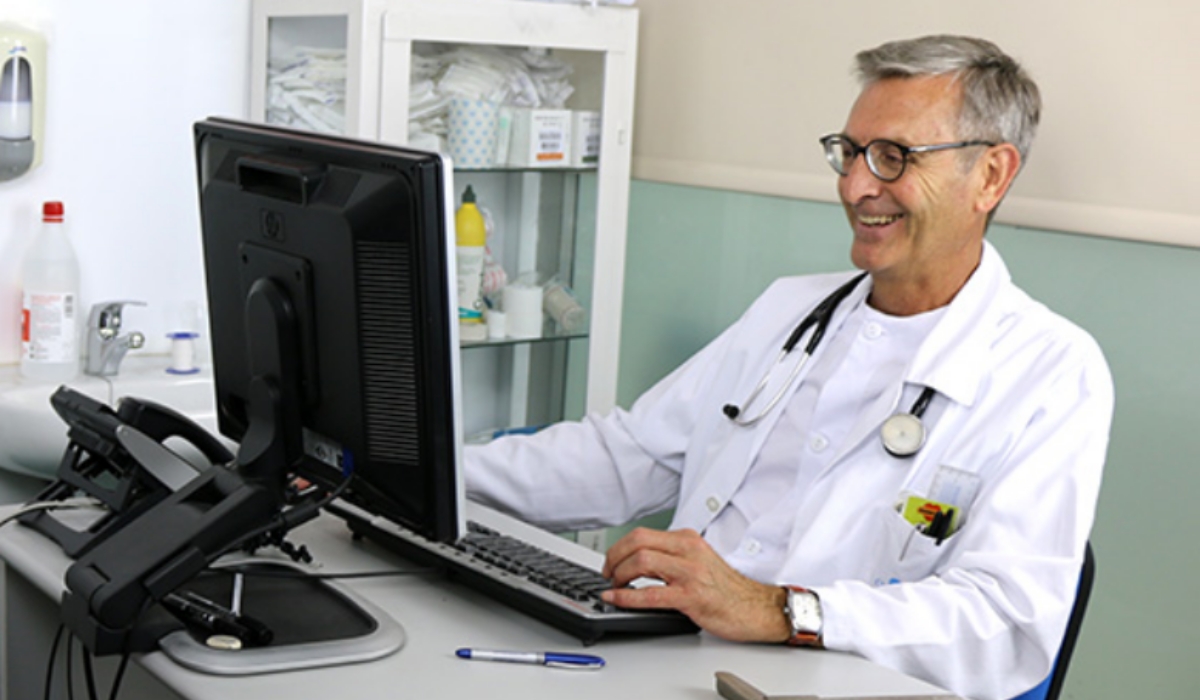 These are medical examinations in which "we evaluate both professional athletes, such as Albacete Balompié; to athletes who do high-intensity sports, such as athletes from the Provincial Circuit, to leisure-time athletes who do more occasional sports such as children, the elderly, such as people with a certain pathology (hypertensive, diabetic) and want to do physical exercise " notes Dr. Riaza.
It is a multidisciplinary Unit coordinated by Dr. Riaza himself, and that "being integrated into a hospital allows patients to have additional services such as X-rays, analytics or nutritionist, among others. We have at our disposal all the services of the hospital to be able to send the patient to whom we deem necessary ", making available to users other important services in the evaluation and monitoring of athletes, such as traumatology, rehabilitation, physiotherapy, neurosurgery, electrophysiology, laboratory with the most advanced analytics, or the radiodiagnosis service with conventional radiology, ultrasound, CT and Magnetic Resonance, although Dr. Riaza clarifies that the medical examinations "are carried out by the cardiologist, the nurse and myself, as a sports doctor".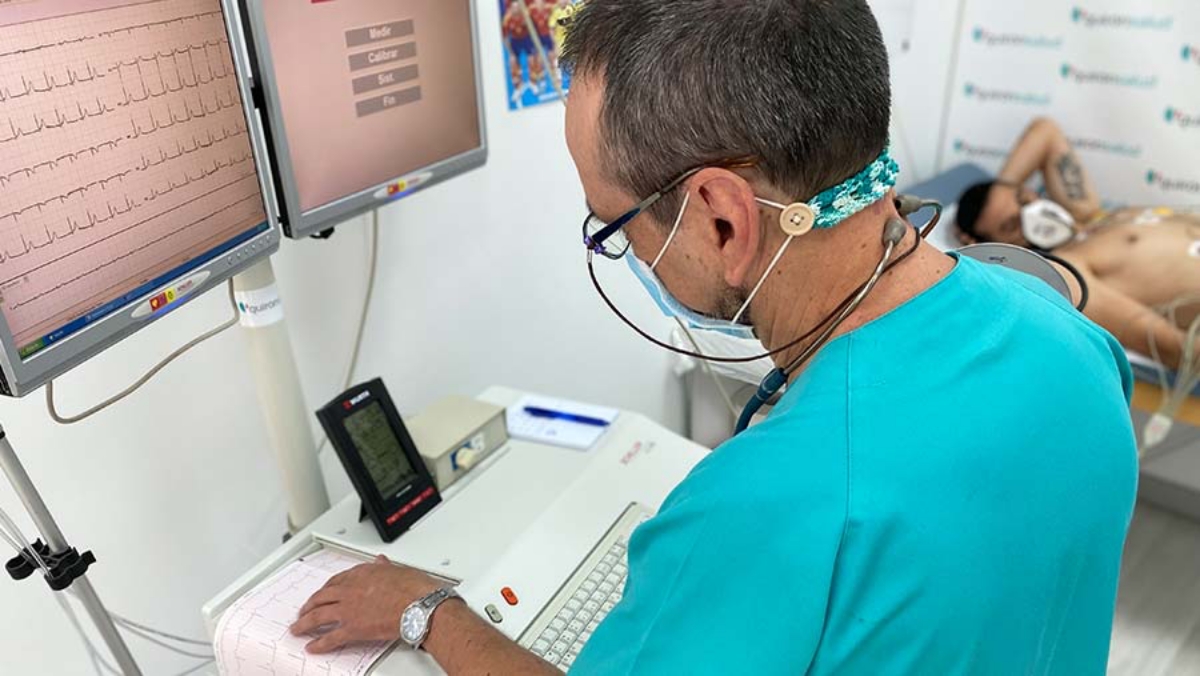 From the Sports Medicine Unit of the Quirónsalud Hospital in Albacete what they do "is try to make physical exercise as healthy as possible"And for this they carry out the necessary examinations that range" from anthropometry, cardiovascular examination or echocardiogram; and we even do injury treatment (there is a service to treat it, there is rehabilitation to recover it). We do a very comprehensive treatment. We try to work as a team to integrate the patient, in this case the athlete, from all perspectives ", Dr. Riaza emphasizes. Once the medical examination has been carried out between the cardiologist and the sports doctor, "we give a detailed medical report of the physical exercise that you should do and at what frequency and intensity you should practice it," the doctor emphasizes.
And it is that a medical examination that verifies the state of health is essential to practice sports safely. Sometimes "we mainly discover pathologies of the locomotor system, alterations of the spine, alterations in the tread, and also alterations in body composition, we advise regarding weight. Sometimes we discover cardiac pathologies, obstructive pulmonary pathologies that have not yet produced symptoms, or heart disease (both arrhythmias, which we have seen especially in the stress test, as well as myocardial alterations, cardiomyopathies) that the cardiologist sometimes sees and that can cause sudden death ", this being the way that can be detected and does not occur.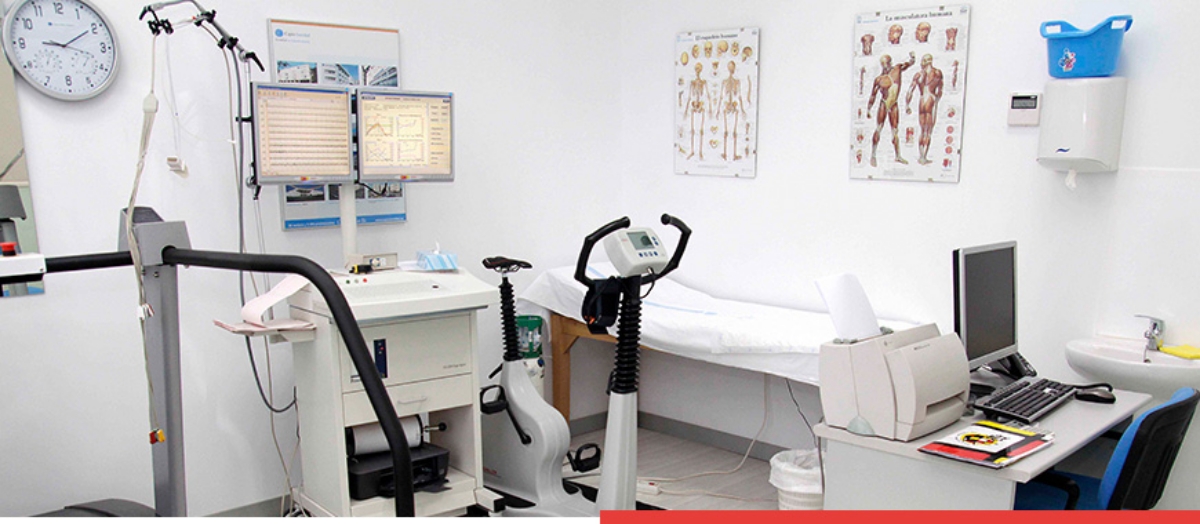 Medical-sports and COVID-19 examinations
Faced with the resumption of sporting activity, it insists on maintaining prudence and continuing to take extreme preventive measures due to the current pandemic caused by the COVID-19 coronavirus, as they have established in the Sports Medicine Unit of the Quirónsalud Hospital in Albacete.
"Being in a hospital center we have the laboratory very close and we can do the COVID-19 tests, both serological and PCR, to know if the disease has been had or if it has passed", in this case recognition is very important doctor if you plan to practice sports. Dr. Riaza even points out that in order to play sports after confinement "it has been seen that those who have had the disease have sequelae, many of them thromboembolic that can endanger the health and life of the person who is going to do sports, In this case, we advise doing a medical examination, even if it is basic, and if any pathology appears, refer to more complex studies; on the contrary, if everything goes well, that person will be allowed to do a not very intense exercise ".
It is important that after this time in which athletes have been unemployed as well as those people who exercise and who have not been able to practice it either, explains Dr. Riaza, "it is convenient that when they start exercising carry out a medical examination to find out if you are fit for sports".
Although the coordinator of the Unit, Dr. Riaza, emphasizes that the medical examination, no matter how extensive it may be, "is not life insurance, it does not assure you that you cannot have a malignant arrhythmia or a sudden death during sports practice. this is the high-level athletes, first division footballers, world cup athletes who have suffered it ", he insists that although" unfortunately science today cannot stop 100% of sudden death cases, if it does at least in 90% ". Thus concludes Dr. Riaza "it is convenient that before doing a physical exercise to know if we do not have any pathology, the most common is that we do not find anything, but sometimes we discover and with it we can save the life of that person."