The Zamalek club preferred to use intelligence in the choices of the next summer Mercato deals according to the needs of the team and the decisions of the technical staff led by the French technical director Patrice Carteron after keeping him, and avoiding entering into deals for the purpose of maliciousness with the stars of the Red Castle during the next stage in light of the arrangement of the conditions of the White House, where he is monitored The seventh day Ahlawi stars outside the accounts of the White Castle in the summer with the following report:
Ramadan Sobhi
Amir Mortada Mansour, General Supervisor of the Football Sector at Zamalek Club, confirmed that the club did not make an offer to the English club Huddersfield to include the Egyptian international Ramadan Sobhi, the player of Al-Ahly loaned to him from the English club, after the end of the loan period during the current time, which Al-Ahly is negotiating with the English club to extend it to The side of the final purchase of the player, after the Al-Ahly club negotiations to keep Ramadan Sobhi witnessed exciting developments during the past hours, developments that may have a role in settling the deal that has occupied the attention of millions of Al-Ahly and even the masses of Egyptian football in general, after the player's name was associated with more than one local club And abroad during the last period, most notably Pyramids.
Saleh Jumaa
The football department of the Zamalek club also excluded the inclusion of Saleh Jumaa, the midfielder of Al-Ahly, in the new season, after the various reports that linked the player with the white club during the last period.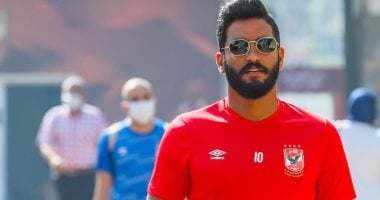 Abdullah Jumaa, the left back of Zamalek and the brother of the Al-Ahly player, has confirmed before that he wishes to see his brother in the white jersey, but at this time Saleh Jumaa is finally out of the accounts of the White Castle.
Hossam Ashour
As for Hossam Ashour, the journalist Khaled Al-Ghandour said in remarks on the Zamalek channel: "After Hossam Ashour's statements about his transfer to Zamalek in one of the channels, I confirm from Amir Mortada Mansour, the football supervisor, that Zamalek has not and will not enter into negotiations with Ashour, and if the player is thinking about Continue so let him think of another club. "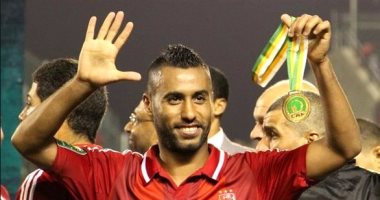 He also revealed a source close to Hossam AshourThe truth of the matter is that the player has not yet received an official call from the Zamalek management, which was confirmed by Amir Mortada regarding that Zamalek did not enter into official negotiations, but at the same time Ashour had already received negotiations through mediators surveyed his desire to move to Zamalek, and they assured him that it would be Contact him during the current period by the management of Zamalek to hold a session with him, which has not happened until the current moment.
.