Prime Minister Jonas Gahr Støre and Minister of Health Ingvild Kjerkol are proposing a health investment of NOK 9.5 billion to counteract the increased corona infection and to be able to open schools and society more.
Published:
Updated yesterday 21:46
On Wednesday, it was announced that the government on Thursday at 19 will present its new assessments of the corona package that was adopted before Christmas, which tightened students' access to their school and which shut down large parts of the nightlife industry, when the national liquor ban was introduced.
But before that, Støre and Kjerkol present here what they must do in the health sector, in order to curb the rising wave of infections Norway is in – and is ahead.
– Our joint health service is our best defense in this pandemic, which will continue to affect the health services to a significant degree in the time ahead. Therefore, the government takes action and proposes a package of measures of almost 9.5 billion kroner to combat the pandemic in the health field, says Støre.
– We do it to ensure sufficient capacity in the health service so that it does not kneel now in a decisive phase, says Kjerkol.
Here are the measures
Here are the main points in the plans that Støre says the government will soon present to the Storting in an additional bill.
NOK 5 billion for the acquisition of tests.

NOK 1.5 billion to ensure that Norway can continue to secure vaccines through EU cooperation.

NOK 1.5 billion to compensate the hospitals for increased costs as a result of the pandemic, which was launched in Kjerkols hospital speech Tuesday.

NOK 700 million to ensure that Norway can have access to effective drugs against Covid-19 as they are used.

NOK 200 million for increased purchases of respiratory protection and infection control equipment for the national emergency stockpile.

The total new package is NOK 9,477.5 million.
You can read more about the whole package here:
Kjerkol says that they have deliberately prioritized.
– Vaccination, testing and access to medicines against Covid-19 are important tools in our handling. Good access to these three is important to be able to facilitate measures.
We meet them on Wednesday in and outside the Storting.
– Must be allowed to go to school
Criticism has been leveled at the lack of quick tests, including from KrF leader Olaug Bollestad, who has argued that everyone should have access to free quick tests.
– Five billion for tests; does that mean that everyone should be able to test themselves for free?
– The municipalities now have much better access to tests. At the same time, we are now looking at the whole PRINTING the strategy based on clear feedback from the municipalities. We want to use regular testing to keep society as open as possible. For the government, it has always been clear that children and young people should be given high priority, so that they can go to school, says the Minister of Health.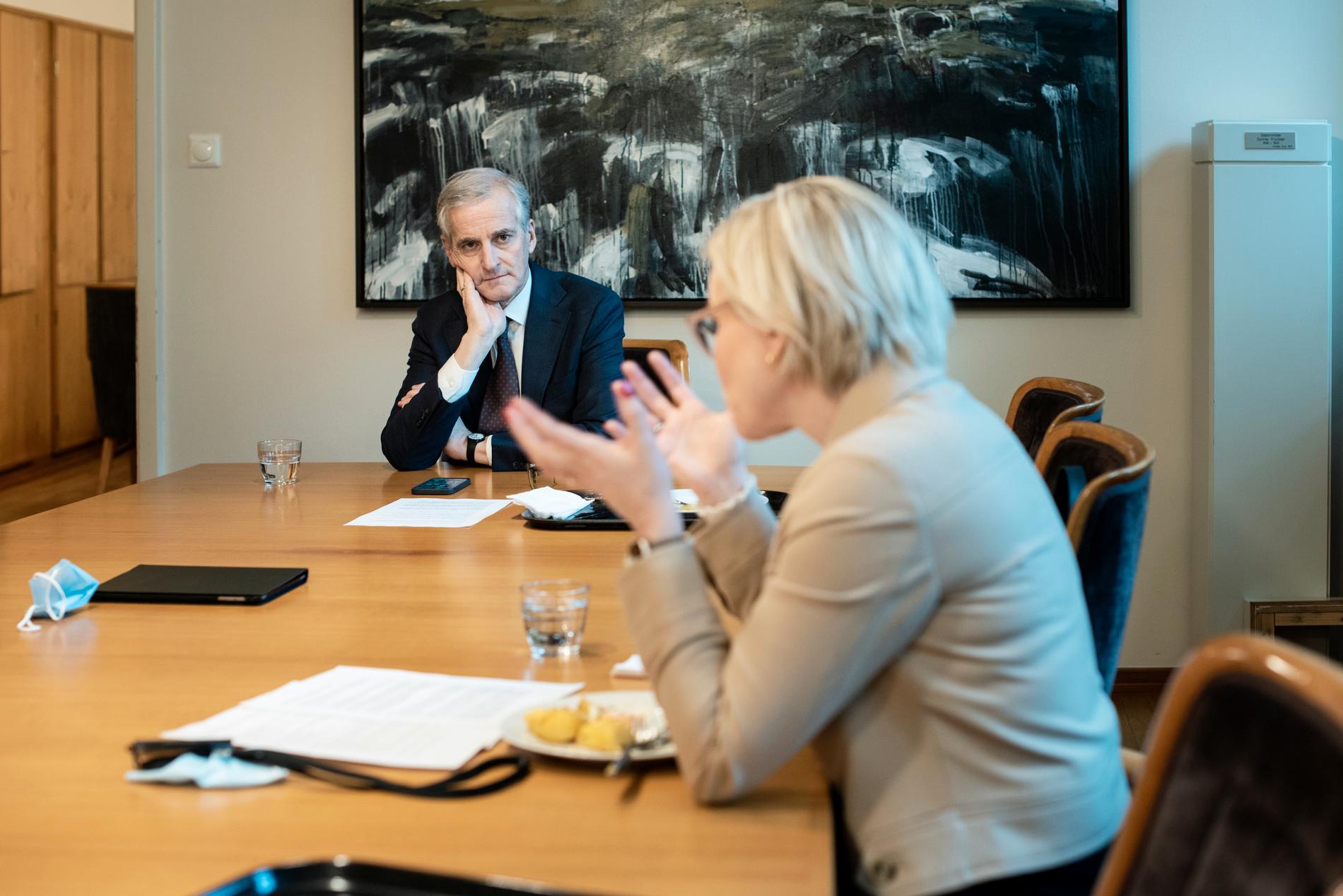 They will not comment on the specific measures that will come tomorrow, but new measures that will help schools stay open are a signal of a possible relief.
Tens of millions of tests
Støre says it is not without reason that they focus on tests.
– We invest heavily in tests and go from a situation where we had a shortage of tests, to that we will now have access to tens of millions of tests. Both tests and vaccines are important for us to be able to live relatively normally with this virus.
The 1.5 billion for vaccines are for future use.
– It is to ensure us corrected vaccines that work better on any new mutations and fourth dose if necessary. We must be prepared for what may come. We have secured good agreements with the EU that we know will come, says the Minister of Health.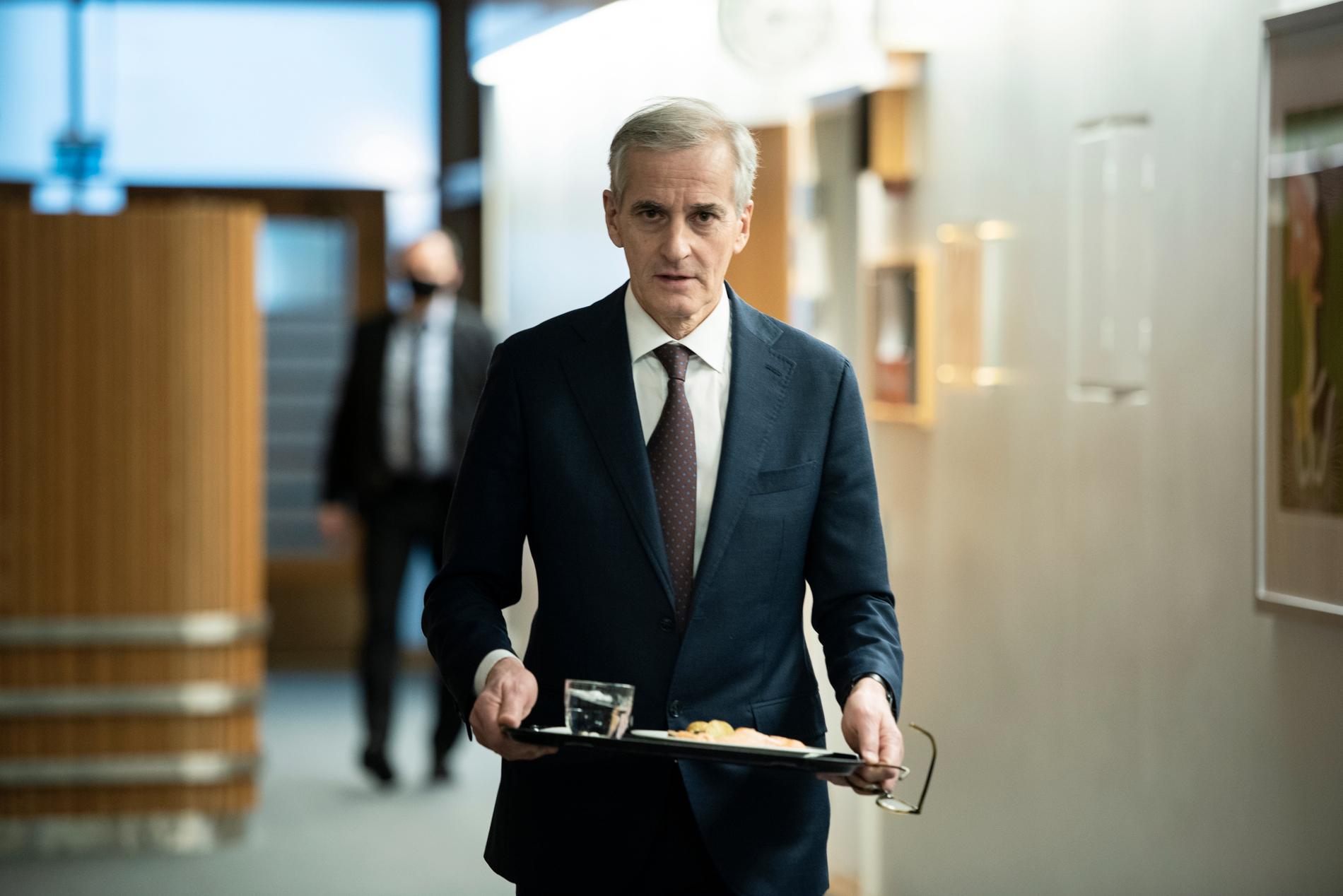 On Friday, there is great tension in the nightlife industries, which have been shut down.
– On a general basis, I would say that we hope to return to the most normal situation possible, but we have high infection rates and a peak of infection ahead of us. We receive advice continuously from the Norwegian Directorate of Health and NIPH, says Støre.
He says that they also listen to several actors.
– I notice in the public debate that there is more debate and that is good. I think we did not ask the advice that came a little too long. Now they are challenged more by interest groups and people around the dinner table and at work, he says.
These packages are relevant in the future:
Kjerkol says that they will follow the development in the hospitals' income and expenses closely and consider contributing more and more money.
– If necessary, we will put forward proposals for further increased allocations in 2022 in connection with the revised national budget 2022, so that the health service will prioritize being able to handle more admissions through the winter, she says.
Took up the challenge with reporting
VG has shown that five municipalities reported a critical shortage of personnel. Now they report that it no longer applies.
– Does it show that there is a crisis in the professional foundation on which you make the measures based?
– The fact that the municipalities report critical shortages of personnel is linked to the pandemic management and not a developed standard over many years. It is a temperature gauge that will give us a correct picture of the situation in the municipalities.
She says they raised this challenge with the municipalities, state administrators and the directorate at a meeting on Wednesday afternoon.
– As the situation changes quickly, it is important that the municipalities communicate this further. This is one of the reasons why we now want a review of the current reporting system so that it is as uniform as possible.