In 2018, the Italian Italdesign studio turned half a century, and a year later the Nissan GT-R celebrated its fiftieth anniversary: ​​its history began with the "charged" Skyline GT-R sedan, which was released in 1969. Two years ago, the companies decided to prepare a joint anniversary project GT-R50 on the basis of the Nissan GT-R Nismo production coupe and presented the first renderings of the conceptual show car. Soon it was decided to release a small batch of 50 copies, and only now, when the anniversaries were far behind, the joint supercar appeared in a salable condition. By the way, the GT-R50 was supposed to debut at the Geneva Motor Show in early March, but after the cancellation of the motor show, the debut was delayed for another two-plus months.
Interestingly, the development of the car was mainly carried out by Nissan specialists, and Italdesign was assigned the assembly of cars. The technique of the original GT-R Nismo coupe has been finalized. For example, the V6 3.8 VR38DETT turbo engine is boosted with 600 hp. and 652 Nm to an impressive 720 hp and 780 Nm. He is still paired with a six-speed "robot" with two clutches.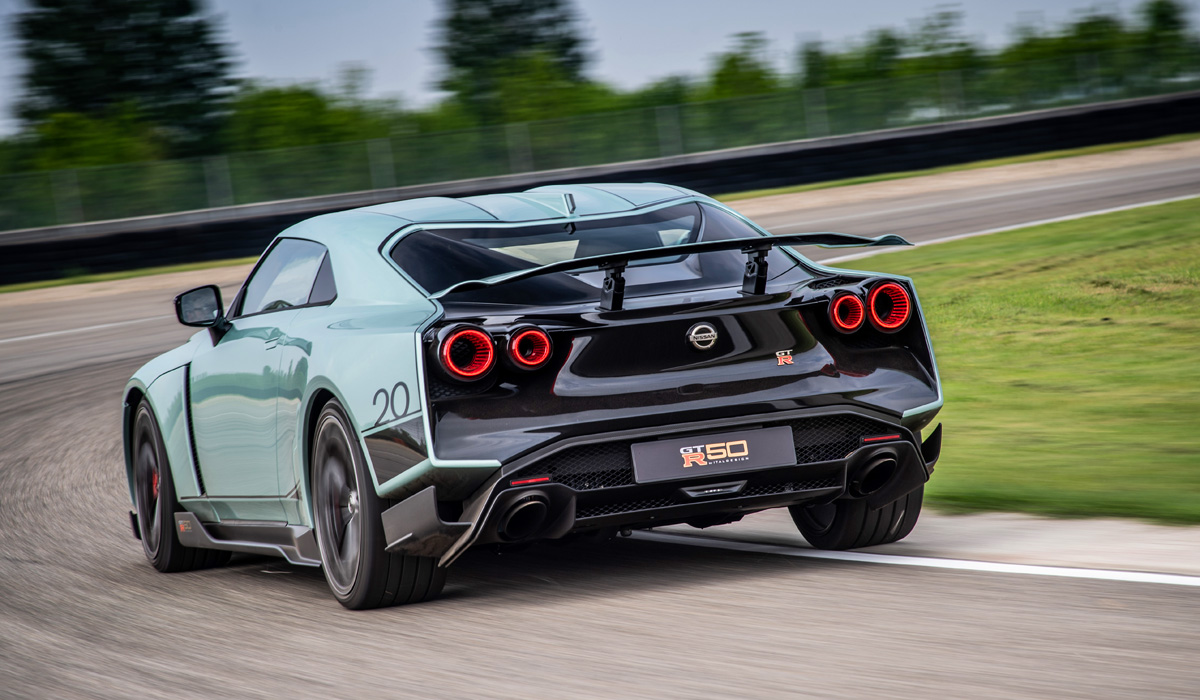 Engineers also worked on the suspension and brakes. Adaptive Bilstein shock absorbers, Brembo carbon-ceramic brakes are installed with six-piston calipers at the front and four-piston rear, and the diameter of the brake discs is 390 and 380 mm, respectively. The original wheels are shod in Michelin Pilot Super Sport tires with dimensions 255/35 R21 at the front and 285/30 R21 at the rear.
The wheelbase of the anniversary coupe Nissan GT-R50 by Italdesign has remained standard (2780 mm), although the size of the car has grown significantly. From the bow to the stern, it has 4784 mm (plus 94 mm), and the width is 1992 mm against 1895 mm for the Nismo modification. In profile, the two-door looks a bit more dynamic thanks to a height reduced by 54 mm (up to 1316 mm). Alas, in the cabin this is the usual GT-R: from the modifications, perhaps the ubiquitous suede and carbon fiber.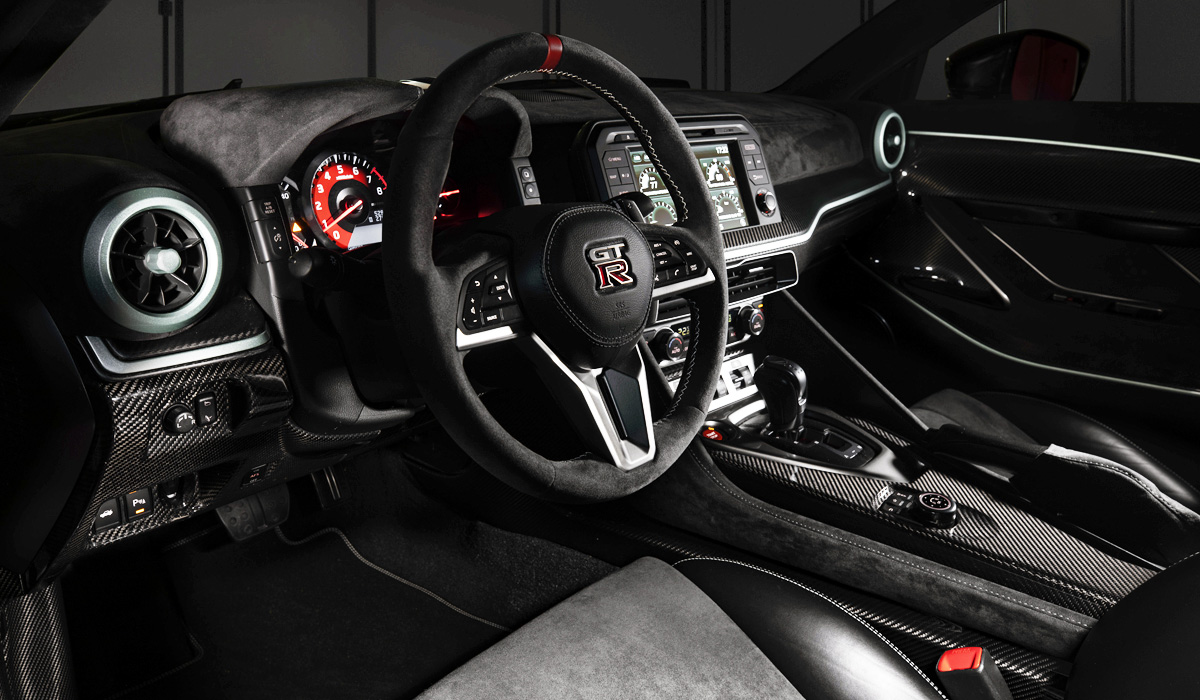 Over the past year and a half, the starting price has not changed: at least 990 thousand euros will have to be paid for the Nissan GT-R50 by Italdesign. Personalized body painting costs another 25 thousand, and the rest of the options (this is a "racing" body design, carbon fiber body kit and a wing with a hydraulic adjustment mechanism) are estimated at 35 thousand euros each. A batch of fifty supercars has already been almost completely sold out, but several copies are still available. The first cars will be sent to customers only at the end of the year.
.