How much can an electric bus drive with a single battery? The KAMAZ and the LiAZ of Moscow operate on a single charge of about 70 km, the declared mileage of the Mercedes eCitaro electric bus is 150 km and the Polish electric Solaris Urbino can cover just over 200 km. But all these figures vanish before the performance of the IVECO e-Way electric bus. In the tests that took place on 10 October, it exceeded 527 kilometers on a single battery charge. Is it time for diesel buses to retire?
Not exactly! After all, the tests were performed in unusual traffic modes for urban transport. The car was empty and it drove without heating and air conditioning, which in real life never happens. Throughout the test, the electric bus moved at a constant speed of 46.6 km / h – without urban acceleration and braking, which actively consume the charge. So the record is a record, but even the Italians themselves of IVECO claim that such a race is unattainable in real life conditions.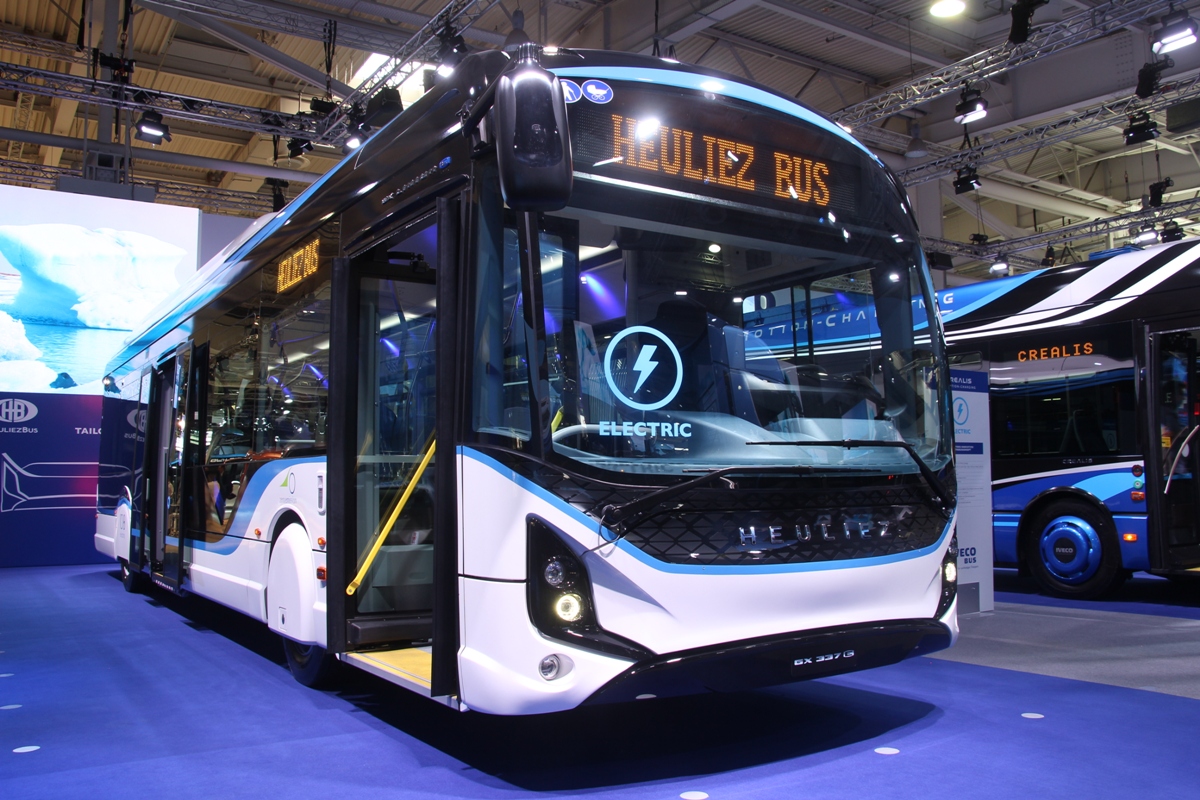 Heuliez electric bus at the IAA in Hannover in 2018
By the way, the electric IVECO, recently presented at Busworld, is a slightly modified version of the French serial electric bus Heuliez GX 337 Elec. This brand, like IVECO, is part of CNH Industrial, and therefore there is an example of "badge engineering" . e-Way can carry up to 90 people, is equipped with electric motors up to 195 kW and the battery capacity is 360 kW · h.
.