Storting Speaker Masud Gharahkhani thinks the Iranian regime should spend its time listening to its own people – instead of himself.
Published:
Updated yesterday 10:01
Monday marks ten days since Kurdish Mahsa Amini (22) died in the custody of the Iranian police and triggered waves of demonstrations across the country.
Storting President Masud Gharahkhani is himself from Iran and has reacted strongly to the death on social media. He has shared several photos and videos from the demonstrations and showed his support for Iranians with the text "Be their voice".
The President of the Storting's messages on social media have provoked strong reactions in Iran:
Norway's ambassador Sigvald Hauge was on Saturday called onto the carpet to the Iranian Foreign Ministry to answer about Gharahkhani's support for the protesters on Twitter.
– I show where I stand and I will continue to give them a voice. But instead of spending time on me, they should listen to the Iranian voices, says Gharahkhani.
Gharahkhani says that the video in which he shows his support for the protesters in Persian quickly went viral:
He says that he has received a lot of feedback from people who appreciate the solidarity. Gharahkhani is clearly moved when he talks about the messages he has received from people in Iran:
– It's tough every time I read those messages and the gratitude for the support…
But Gharahkhani also receives photos and videos of the brutality the protesters are experiencing.
– It is the images and videos that make an impression on the whole world, which the regime is unable to prevent. That is what the protesters want – for the world to show solidarity and support and see what they are fighting for.
– I've said it before: If my parents hadn't made that choice and fled, I might have been one of them. The only thing missing would be that a parliamentary president does not use his vote.
Demonstrators cut off their hair in protest:
– Will never stop
For an answer to exactly what the Iranian authorities reacted to, he refers to the Ministry of Foreign Affairs.
– But it is more provocative that you have shared a video in Persian?
– Of course. It makes an impression when I sit as president of parliament in one of the world's leading democracies and say that the same rights should apply to the young people who are fighting for it in my native country, and the video is seen by millions in a short time, says Gharahkhani.
– What do you think of Norway's ambassador to Iran being called on the carpet for your criticism?
– What is absolutely clear: I will never stop fighting for democracy, human rights and freedom of expression. A president of the Storting should not engage in party politics, but these are universal values ​​that we as a country stand together on politically.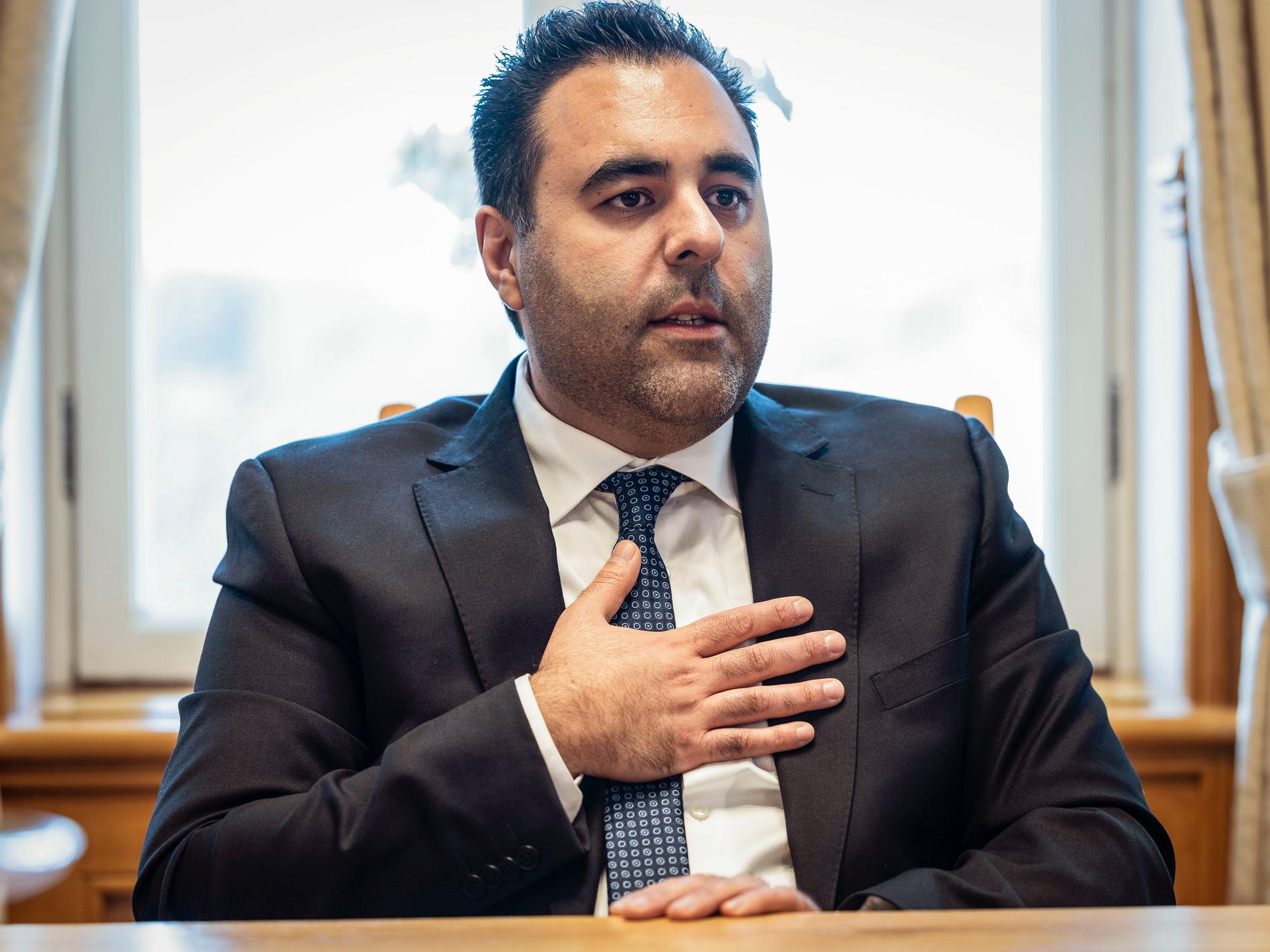 I think all countries should react
– What does what is happening in Iran mean to you?
– It is as I have said: When you are born in a country marked by war and extremism, and end up becoming president of the Storting in Norway, then you always stand up for democracy, equality and freedom, in Norway and in the world. Iran is the country in which I was born, and I have been lucky and grateful that Norway is my country. What the young people are fighting for in Iran now is the same freedom that we have in our country, says Gharahkhani.
– Young people are being killed to demand what we have in Norway. That is why it is important to show solidarity, and I will continue to do so.
– Do you think western politicians are clear enough?
– On Twitter, topics related to Iran have 85 million messages. That says something about the extent of what is happening now. I notice that more and more leaders internationally are now speaking out, says Gharahkhani.
He emphasizes that it is not a small protest, but that there are demonstrations throughout Iran.
– And there are more and more who are joining it. The people are fed up, he says and continues:
– What is scary, brutal and important to bring out: The authorities have closed the internet and are sending the morality police on people who demand elementary rights. All countries should react to that.
Demonstrators have thrown off and set fire to hijabs in the protests in Iran:
Equality fight
Gharahkhani believes that politicians, regardless of background, should fight for democratic values.
– Several criticize that the politicians were quick to support Ukraine, but not as quick to support Iranians.
– It is of course the case that Ukraine is in our immediate area, it is getting closer, says Gharahkhani.
He emphasizes that the demonstrations in Iran are also a fight for equality, with young women leading the way.
– Iran's closest ally is Putin. Iran has chosen to assist Russia in the war against Ukraine with drones. It has something to do with what kind of country this is and what values ​​they stand for, he says.