The Audi RS Q e-tron is a special purpose tool built specifically to win the Dakar Rally, famous for its long stages of up to 800 kilometers a day. As with today's battery capacity, with a purely electric drive, this would still be an impossible challenge, a range-boosting petrol engine has also been put on board.
The car is 4.5 meters long, 2.3 meters wide and 1.95 meters high, with a gigantic air intake at the top.
It also has three electric motors, but you will only be able to do long distances by burning petrol. This included a 2.0-liter racing engine used in the DTM racing car, accompanied by a 295-liter gas tank. The four-cylinder engine operates as a combo generator in the speed range of 4500-6000 rpm and continuously charges the 370 kg battery with a capacity of 50 kWh.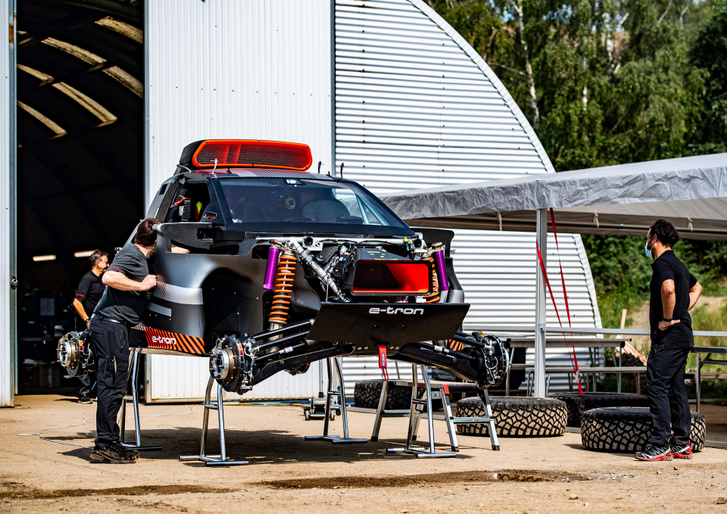 The all-wheel-drive monster has a system output of 680 horsepower, the wheels are powered directly by an electric motor developed exclusively for this year's Formula-E series e-tron FE07 racing car, one at a time from front to rear. A third electric motor of the same type is connected to the gasoline engine and acts as a generator.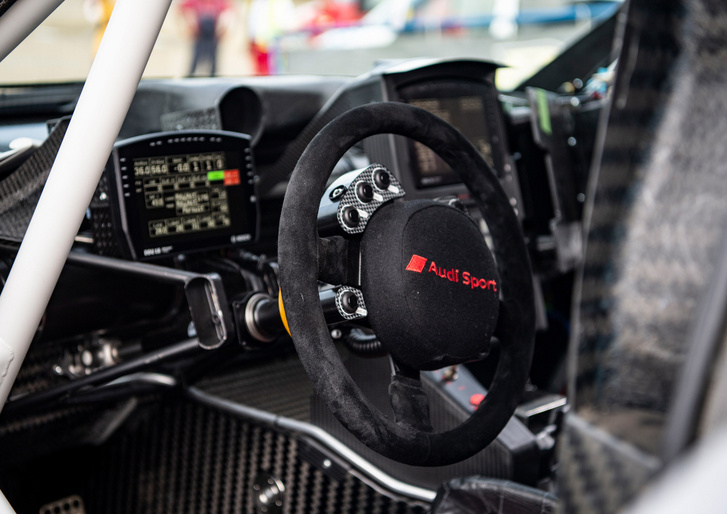 The 2022 Dakar Rally field will start from Hail, Saudi Arabia on the second of January, with the riders reaching the finish line on 14 January in Jeddah.
.