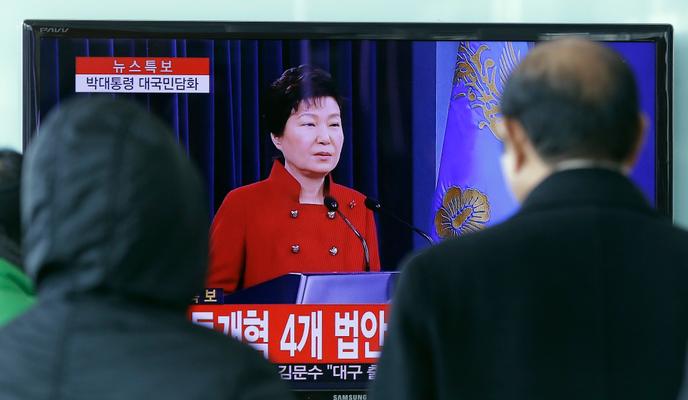 The South Korean prosecutor's office demanded, Wednesday, May 20, three years in prison against former president Park Geun-hye, who had been dismissed and then sentenced after a resounding corruption scandal and abuse of power.
First woman elected president in South Korea, Mme Park was ousted in 2017 after massive protests sparked by revelations that she and her confidante had paid bribes to the country's largest conglomerates in exchange for favors.
Read also
South Korea's ex-president Park Geun-hye and heir to Samsung to be retried
In 2018, she was sentenced to thirty-two years in prison for corruption, abuse of power, violation of electoral law and for embezzling funds from the National Intelligence Service (NIS).
Troubled acquaintances
During his appeal trial before the Seoul High Court, the prosecution asked for his sentence to thirty-five years of imprisonment and that the fine be increased to 33.3 billion won (24.5 million euros) against 20 billion won previously, according to the Yonhap news agency. Mme Park, who has refused to attend most court proceedings for more than two years, boycotted the hearing, Yonhap reported. The court verdict will be released on July 10.
This corruption scandal had brought to light the troubled connections between South Korean family conglomerates like Samsung and political power, through Mme Park and his shadow advisor, Choi Soon-sil, who had accepted bribes in exchange for political favors.
Read also
South Korea: ex-President Park sentenced to eight years in prison for new cases