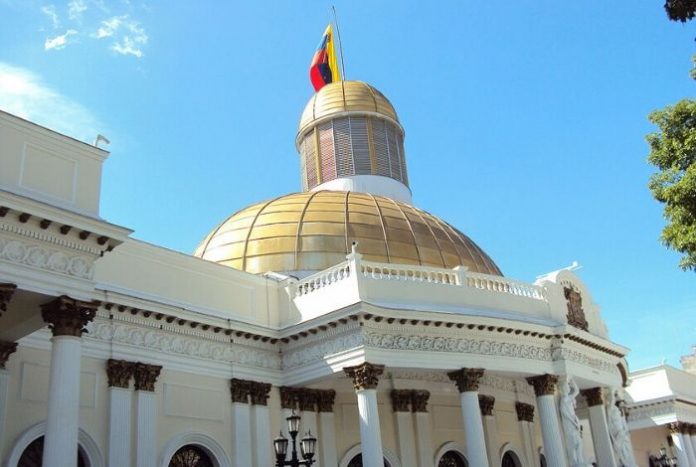 The decision of the National Assembly to create and designate the highest authority of the Council of the Comptroller of the Bolivarian Republic of Venezuela, a body that – according to what was agreed by the Chamber – "will exercise autonomous functions of special control over the Presidency in charge of the Republic the National Assembly ", was welcomed by Transparencia Venezuela.
According to the agreement approved by the parliamentarians, this body will also act "on the ad hoc Administrative Boards and the office of the Special Prosecutor", while guaranteeing "the proper use of the resources from international cooperation and the correct administration of the assets of the Republic that have been rescued through the mechanisms provided in the Statute that governs the transition to democracy ".
TV considers it a positive development for all Venezuelans that the National Assembly has taken this decision unanimously and within the framework of a public debate. At the same time, we welcome that Parliament seeks to establish controls that allow verifying the legality, accuracy, efficiency, economy, quality and impact of the operations and the results of the management of the entities and officials that manage public resources, and that are subject to the control of the president of the National Assembly, Juan Guaidó.
TV expresses its support for the initiative of the Legislative Power to approve a law that clearly delimits the competencies and functioning of the Comptroller's Council of the Bolivarian Republic of Venezuela, in contrast to the opacity, arbitrariness and impunity that is imposed by the Executive, the Comptroller's Office General of the Republic, the Public Ministry and the Judicial Power.
In this sense, we hope that Parliament approves the "Law for the organization and operation of the Comptroller's Council of the Bolivarian Republic of Venezuela" in the shortest possible time, so that all Venezuelans can know exactly the powers and areas of greater impact over which this body will exercise control.
TV requests that the members of the Comptroller's Council of the
Bolivarian Republic of Venezuela are selected in the
transparent and through competition. We also remember that this
instance must have a budget that indicates origin and
distribution of funds by projects, with objectives and goals
that allow their performance to be evaluated.
Transparency Venezuela reiterates that this is good news, this first step, to protect public assets and resources, and urges the National Assembly to continue deepening actions to combat opacity and discretion that have unfortunately become the norm in recent years. 21 years in the country.
However, it was known in political and parliamentary media that there are some doubts about the background, profile and credentials of the name that has been mentioned to hold the position, so they recommend that President Guaidó review the trajectory, especially in Lara status, of the proposed person, before making a final decision regarding the appointment.