According to OdaTV news, vaccine travels have been the subject of controversy many times for some time. While the poor were the most affected by the corona virus epidemic, the rich and famous people taking advantage of this privilege by participating in vaccination tours brought reactions.
Ebru Şallı, who actively uses social media, shared that she had the corona virus vaccine with her husband Uğur Akkuş, the previous day.
Sharing the photos he took with Akkuş on his Instagram account, Şallı asked how his followers could be vaccinated even though they were not among the priority groups.
Ebru Şallı made the following statement upon the reactions:
"You have asked a lot, it was not the time to get vaccinated, how did you become. It is true. We have the American vaccine Janssen in America."
Ebru Şallı and Uğur Akkuş, who have their home in Los Angeles, USA and spent the closure process in Turkey, chose the vaccine developed by the Johnson and Johnson pharmaceutical company Janssen.
The couple, who made an appointment at the hospital, went to the hospital when it was their turn and got vaccinated. Şallı said that the vaccine hurt a lot and that he could not be displaced due to pain for a while. The couple rested at their home one day after the vaccination.
These shares of Şallı and his wife brought vaccine travels back to the agenda.
Here's that travel poster:
Sharing Ebru Şallı: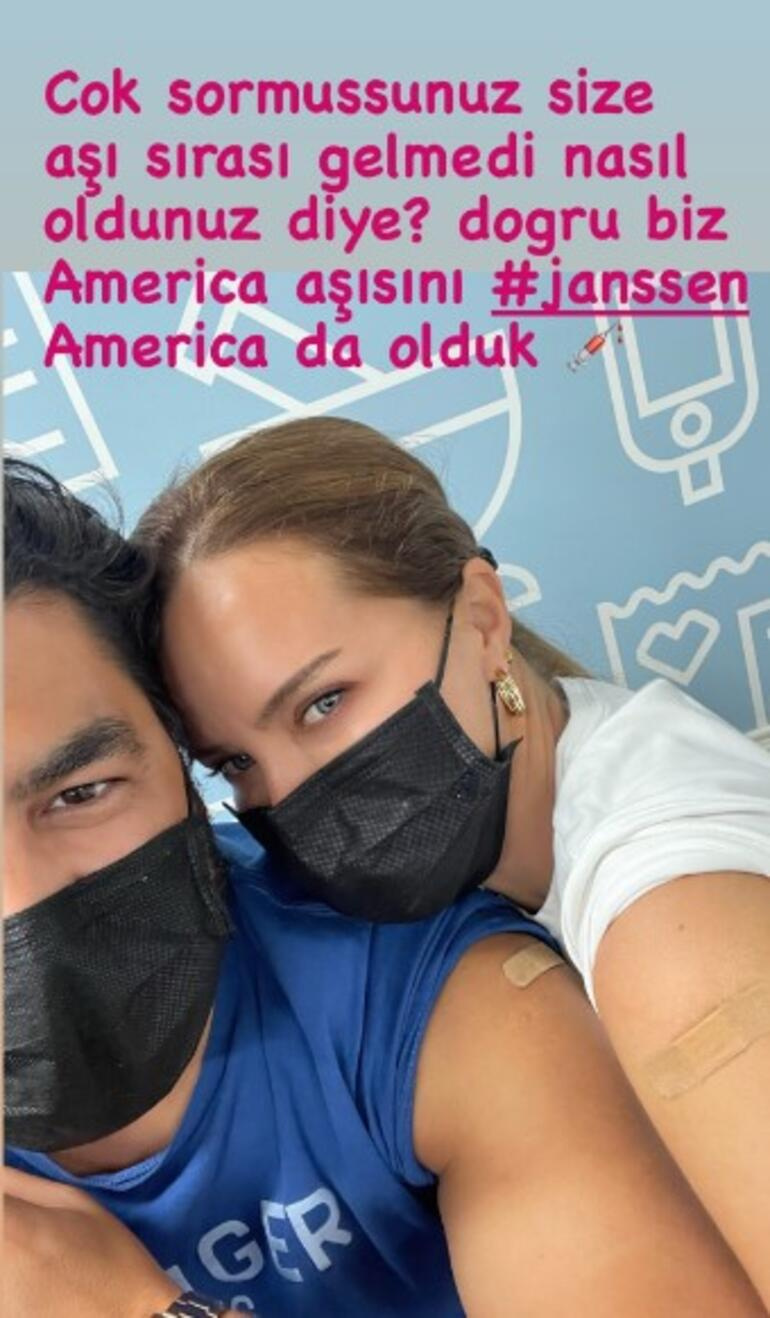 .