JAKARTA, KOMPAS.com – Wuling Motors (Wuling) officially introduced the latest variant of the cheap MPV lineup some time ago, i.e. Cortez CT Type S. This model comes as a complement as well as being the cheapest variant in the Cortez family.
"Cortez CT type S is here to provide a powerful and comfortable driving experience at a competitive price. Having quite complete features and affordable prices for customers in the MPV segment, this product is suitable for families and supporting company operations, "said Nathan Sun, Vice President Wuling Motors.
So what differences and changes are offered from Cortez CT type S when compared to the previous variants namely type C and L?
Machine
For specifications, the Wuling Cortez CT type S and Cortez type C and L are both equipped with a 1,500 cc 4 cylinder engine capable of producing 140 HP at 5,200 rpm and peak torque of 250 Nm at 1,600-3,600 rpm.
Also read: Do not Want to Lose from BIMS, Dyandra Prepares Strict Health Protocol
Extrerior
In terms of exterior, the most noticeable change in the Wuling Cortez CT type S is the use of single tone alloy wheels which are inherited from Wuling Cortez 1.5. However, the Type C uses 16 inches Alloy Wheel with Machining.
The lighting sector is no different from the type C or L, which is already equipped with an LED lighting system, both for the front and rear lights.
Wuling Cortez Turbo
Interior
Overall on the front of the cabin, there is no difference in both the S type and C type, both using a two tone color design.
Wuling Cortez CT Type S has several variants, where the most basic version uses a configuration of 8 person seats with fabric material and 6 speed manual transmission.
Also read: Marc Marquez Will Absent in Two 2020 MotoGP Series
As for the highest type, namely CTV-S in the second row already uses captain seta with synthetic leather upholstery material. Even so, consumers can change the middle seat to the captain seat on the lowest variant.
Meanwhile, type C does not use the captain seat, unlike the type L that has been made in the style of a captain seat so as to make passenger access to the third row even wider.
For seatbelt, both type S and type L are equipped with the third row. Meanwhile, type C is only in the first and second rows.
Feature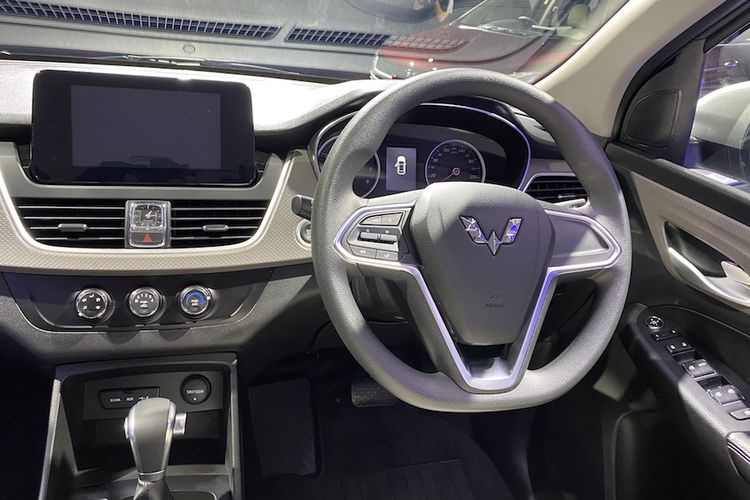 Wuling Cortez CT Type S
Wuling Cortez CT type S as well as type C and L, has been equipped with various advanced technologies including One Push Start / Stop Button, Keyless Entry.
It's just that the S type there are additional features, namely Remote Open Windows and Trunk, and Anti-Theft System.
Not only that, the Cortez CT type S variant is also equipped with various other facilities, including the Advanced 8 inch Entertainment System, Audio Steering and Call Button, Rear Parking Camera, Rear Disk Brake, USB charging, ABS and EBD deceleration systems, ISOFIX, up to dual SRS airbags.
As for the Cortez type C, it is equipped with a multi-information display (MID) with a dimension of 3.5 inches, while the type L uses a 7 inch screen that is full color.
Also read: Use TNI Stickers on Number Plates, This is the Rule of Law
Price
The new variant of the Cortez CT type S is priced starting at IDR 209 million to IDR 233 million. While for type C, priced at Rp 238 million to Rp 255 million. For type L, priced at Rp. 290 million.
.